Mechau Street Chimney Cape Town
Thursday, August 25, 2016 - 13:03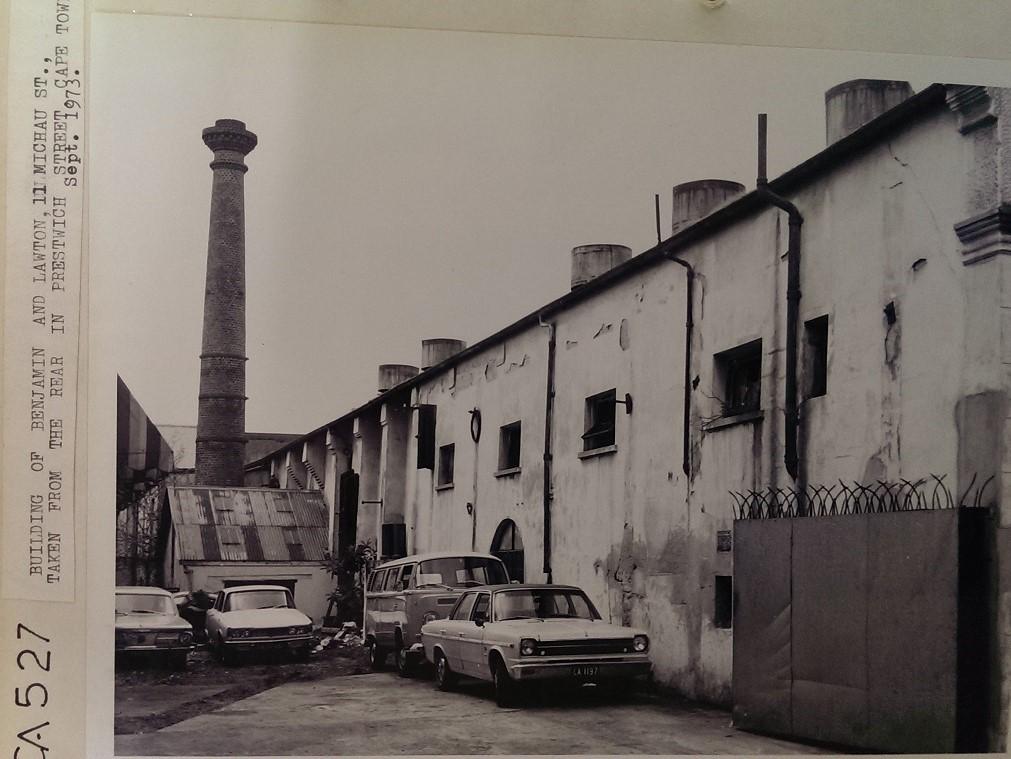 Thread Categories:
Endangered
2016 campaign nomination
The oldest chimney in the city of Cape Town is located in the less congested and highly sought-after lower end of Bree Street. This part of the CBD is fast becoming the legal and financial district that includes high profile occupants such as Cliff Dekker Hofmeyr, ENS, Bowman Gilfillan, First Rand and Investec and is a prestigious business address.
The owner proposed demolition of the buildings on erven 1466-1469 & 1451-1455 and the chimney's future looks bleak. Numerous developments in the City's Central Urban Conservation Area have been approved resulting in deterioration of its heritage context. The remaining heritage resources should be protected at all costs.
The chimney is located on the block bounded by Mechau-, Prestwich-, Buitengracht- and Bree Streets. It is rare as the last remaining chimney of Cape Town's CBD. Archival documents reveal that it functioned as a gasplant in the 1850s and during the 1870's the chimney was component of the boiler engine of the Wool washing and drying factory of late Mr. Marquard & Co.
Industrial archaeology is a neglected field of research in South Africa and the site possesses valuable information on that genre. Industrial history is also tied to the worker's class, the ordinary laborers of District One, previously neglected in the narrative of the Cape's history. If compared to other chimneys, such as the Mount Nelson or O'okiep (both declared Provincial Heritage Sites), it is equally significant, if not even more so and the grading should be amended to reflect this status. 
Extracts taken from the nomination form for the 2016 endangered heritage campaign.
Click here to view on google maps
Please use this thread to add background and updates.
Comments will load below. If for any reason none appear click here for some troubleshooting tips. If you would like to post a comment and need assistance click here. Irrelevant and inappropriate comments will be removed by the moderator. Only add background and updates to the tracking threads.