Manchester Hotel, Johannesburg (Destroyed)
Sunday, March 27, 2016 - 16:57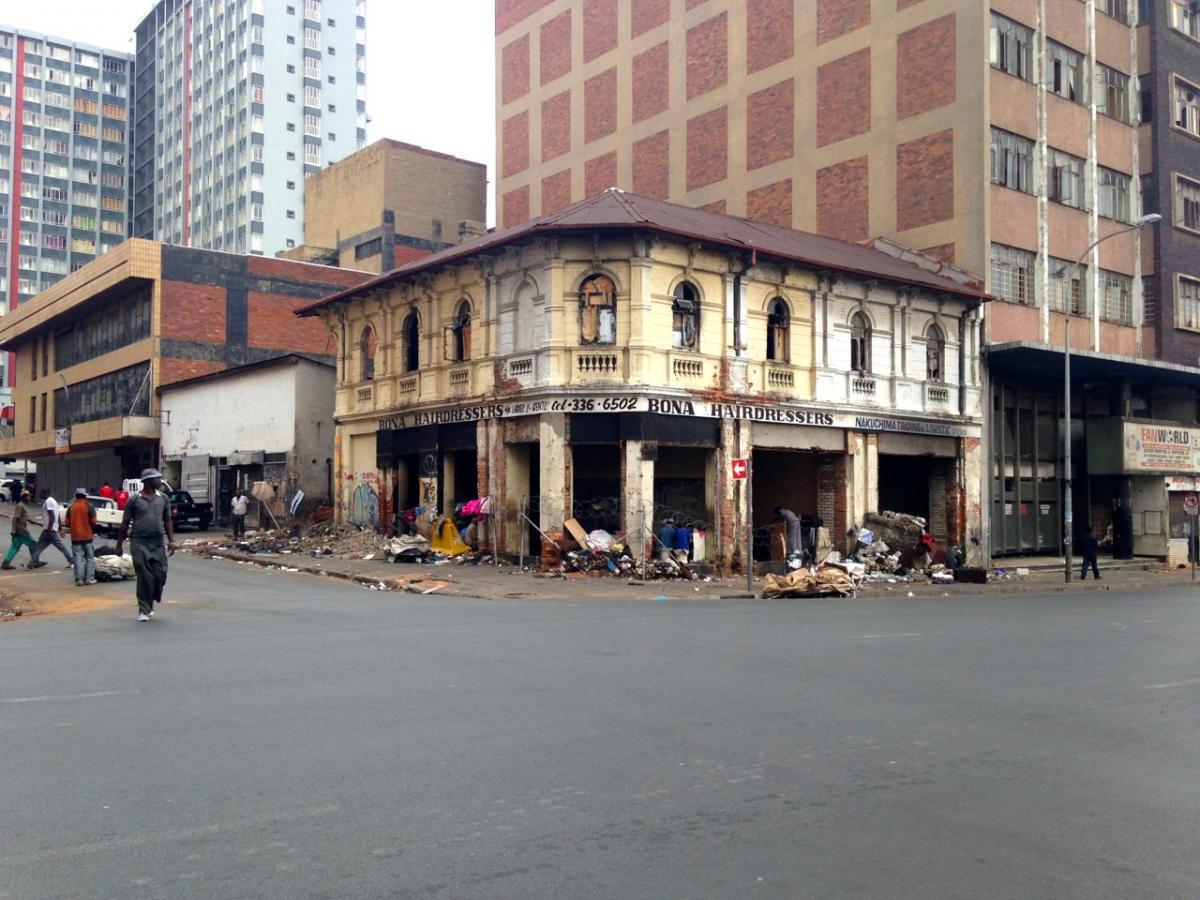 Local Champion:
Johannesburg Heritage Foundation (JHF)
[Originally posted in February 2015] The owners of the Manchester Hotel (located on the corner of Commissioner and Goud) have applied for a demolition permit. The Johannesburg Heritage Foundation (JHF) initially opposed the application. The JHF was asked by the attorneys acting for the owners to withdraw its objection because the building is unstable and may collapse on the squatters who have invaded it.
Flo Bird of the JHF believes the significance of the building has been considerably enhanced by the publication of Professor Charles van Onselen's book "Showdown at the Red Lion". The book draws attention to the Irish immigrants who arrived via Manchester. They included John O'Hara who owned a mines concession store and went on to become Mayor of Johannesburg and a founder of the University of the Witwatersrand.
Funds are urgently needed to stabilise the building. Heritage groups believe this building should be with us for decades to come.
It appears as though the Manchester Hotel was built in 1897 and was designed by the architect H Lindhurst.
Comments will load below. If for any reason none appear click here for some troubleshooting tips. If you would like to post a comment and need assistance click here. Irrelevant and inappropriate comments will be removed by the moderator. Only add background and updates to the tracking threads.