Saturday, August 20, 2016 - 07:03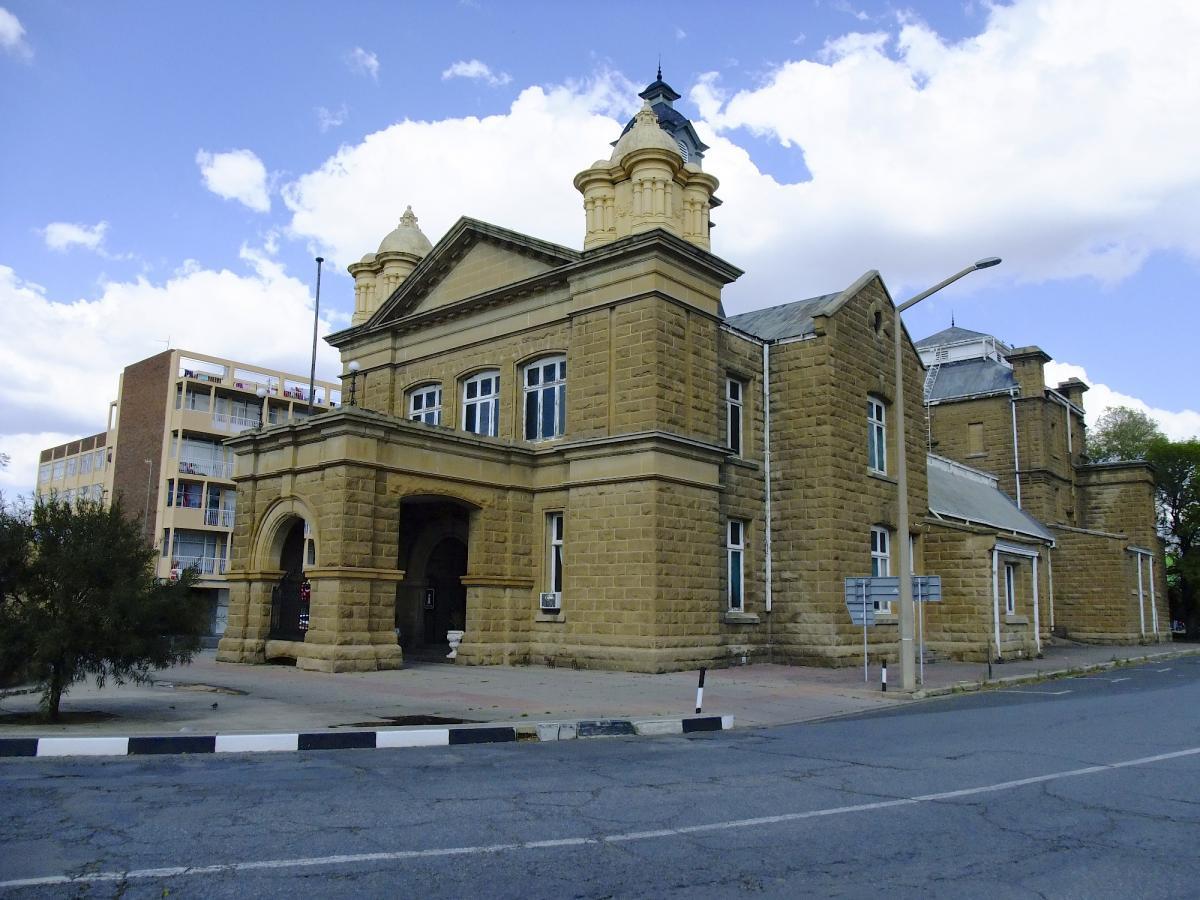 Thread Categories:
Endangered
2016 campaign nomination
The original sandstone Town Hall designed by JH and AE Till, completed in 1906 is a very good example of neo-classical architecture, with an intricate timber roof structure over a Fly tower, under a hipped corrugated roof sheeting.  Two decorative sandstone towers frame portico with pediment, lead glass windowed doors, forming the main entrance.  The remainder of the building features sliding sash windows and timber doors with fanlights.  
According to local legend, the mayor at the time wanted a higher tower, and he designed the addition, which was added, and even though it does not match the original architecture, it does contribute to the uniqueness of the building.   
A glased tile foyer provides an interesting contrast with the rough stone exterior, which leads to the hall, as well as a solid timber feature stair which access the upper storey where a council chamber was provided.  The original furniture was still located in the chamber, in a reasonably good condition till recently.  The hall features timber ẜooring, decorative ceiling, steel chandeliers for candles, which has now been fitted with electrical lights, and a natural ventilation system.  The hall ends in a raised timber stage, store room below, change rooms to the side with further rooms on an upper level, which was accessed by stairs, also serving the ẜy walk.  
It forms part of an important architectural group and is a landmark in the town.  In close vicinity of other monuments by well know Architects, and is the only one deteriorating as the owner of the building does not seem to attach much value to it. 
The building is located on a small erf, isolated from the buildings around it by the two main roads entering Kroonstad from the North and South, which join each other on the East and West side.  This positions the building in a prominent position, as it dissects the main traffic artery through town.  The building has been neglected and severe decay has taken place, especially in the hall and stage area, as it is currently partially occupied, with minimal to no maintenance being done.
[Extracts from the 2016 nomination form for the ten most endangered heritage sites campaign]
140 Cross Street, Kroonstad - click here to view on google maps
Please use this thread to add background and updates.
Comments will load below. If for any reason none appear click here for some troubleshooting tips. If you would like to post a comment and need assistance click here. Irrelevant and inappropriate comments will be removed by the moderator. Only add background and updates to the tracking threads.