Illegal Advertising on Old Park Station
Saturday, July 7, 2018 - 15:16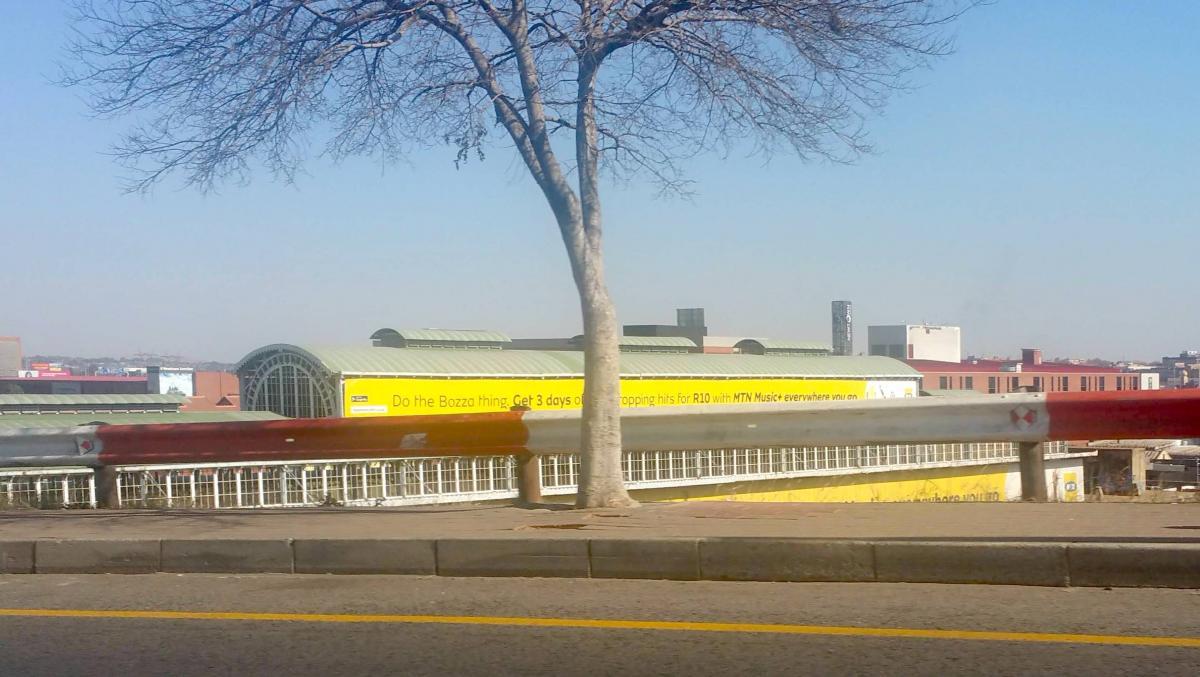 Old Park Station, one of Johannesburg's heritage landmarks, has been covered with huge MTN adverts. It appears as though no application to the heritage authority was made. Below is the statement of significance for the structure:
The Old Park Station dates from 1896 and opened to passengers in 1897. This makes it one of the oldest surviving structures in Johannesburg, giving it exceptional historical value. It is also one of only two station structures in the region surviving from this period, giving it a high degree of rarity. It was commissioned by the Zuid Afrikaansche Republiek and operated by the Netherlands South African Railway Company (NZASM), which later became Transnet. The structure has international significance because it was designed by Dutch architect and civil engineer Jacob Frederik Klinkhamer and was fabricated in the Netherlands. (Compiled by Frances Woodgate)
MTN advertising on Old Park Station (The Heritage Portal)
Please use this thread to add updates and background.
Comments will load below. If for any reason none appear click here for some troubleshooting tips. If you would like to post a comment and need assistance click here. Irrelevant and inappropriate comments will be removed by the moderator. Only add background and updates to the tracking threads.