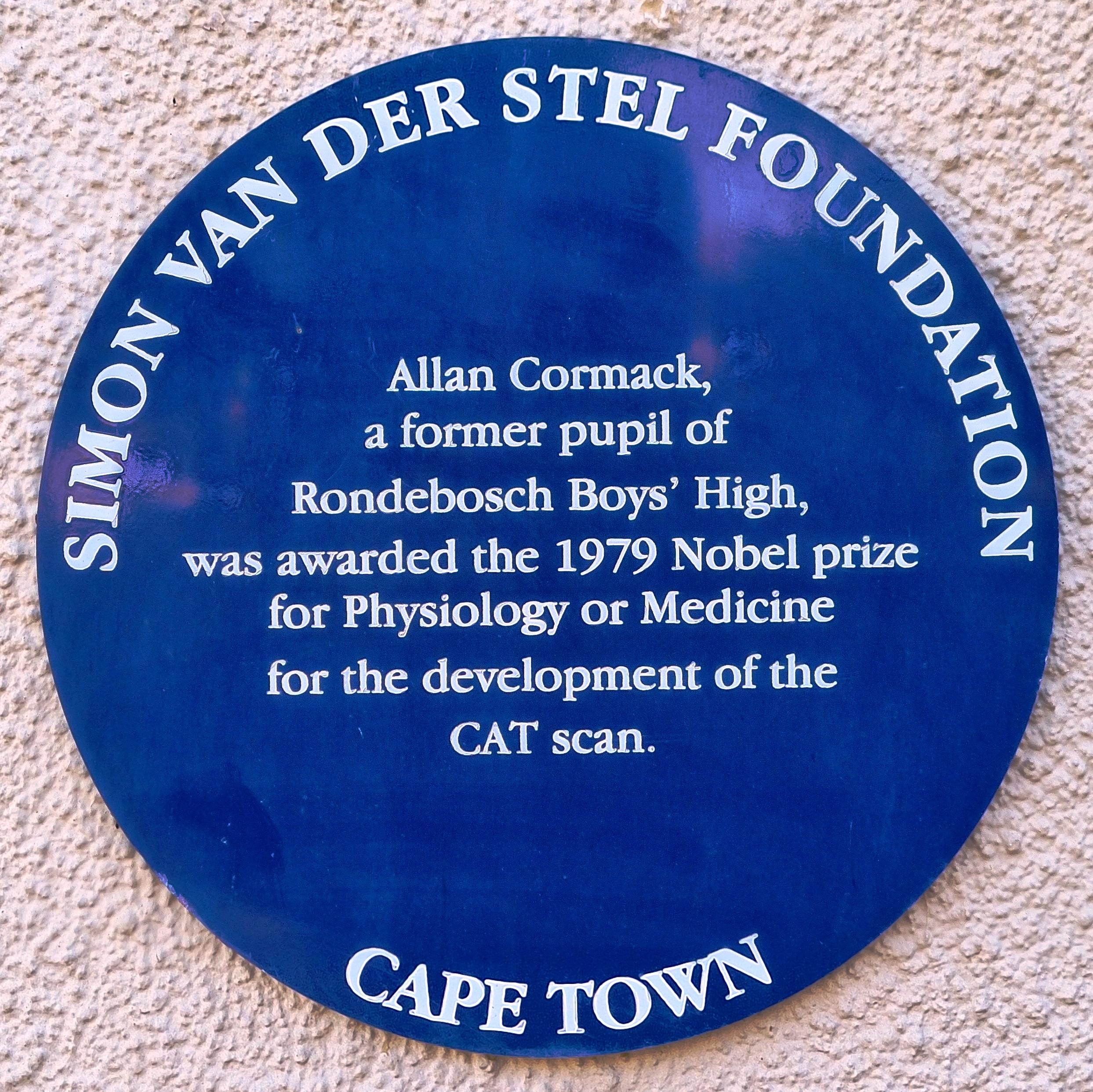 Allan Cormack, a former pupil of Rondebosch Boys' High, was awarded the 1979 Nobel Prize for Physiology or Medicine for the development of the CAT scan.
Plaque Address:
Rondebosch Boys' High School, Canigou Avenue, Rondebosch, Cape Town
Unveiled on 21 April 2016, the plaque recognizes the contribution by Rondebosch Old Boy Allan Cormack (matric 1941) in the development of the CAT Scan. Prof Cormack was awarded the Nobel Prize for Medicine in 1979 and the Alan Cormack Laboratory at Rondebosch Boys' High School is named in his honour.
Prof Cormack at one stage wrote that 'an aspect of CAT-scanning systems made use of an elementary theorem in Euclid which I first learnt from either Mr Jayes or Mr Jackman at Rondebosch'. Prof Cormack held a BSc and MSc from UCT and was Professor of Physics at Tufts University in Massachusetts, USA.