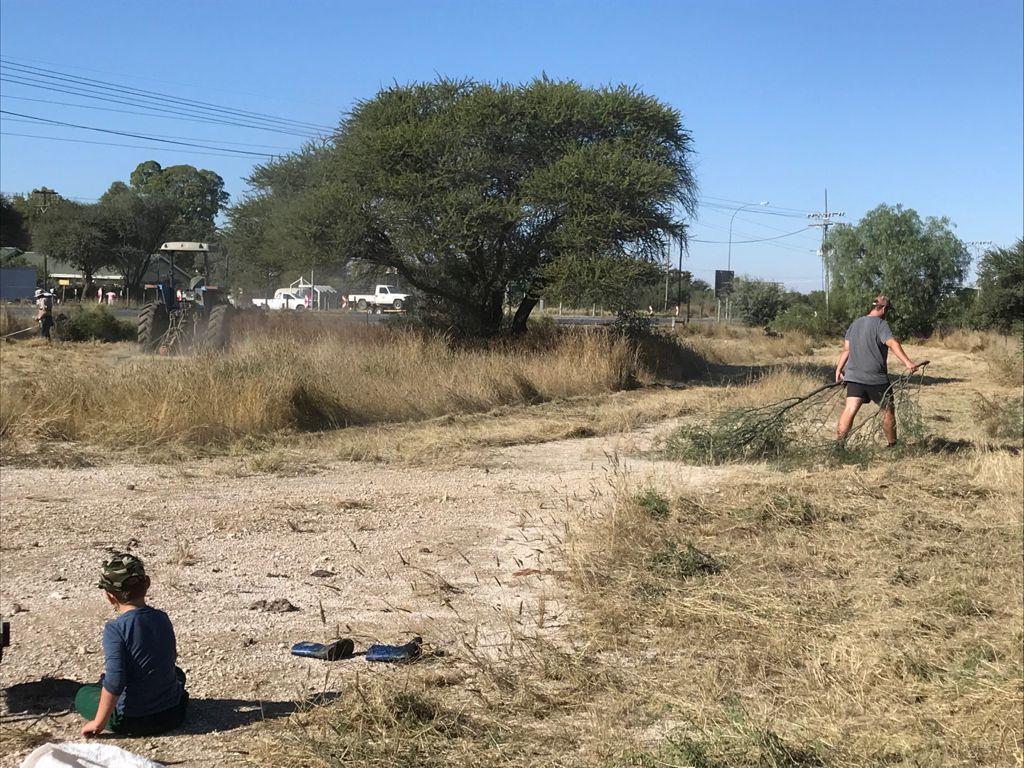 The once severely overgrown cemetery at Modder River, a 40 km drive south from Kimberley,  has been cleared by a team of volunteers. The cemetery adjoins a memorial to British soldiers who lost their lives in the Anglo-Boer war of 1899-1902 (click here for some history). It is one of several memorials in the area, notably for those who died in battles at Modder River and nearby Magersfontein. The volunteers are now planning to tackle a clean-up of areas surrounding other memorials and of the block house near the rail line at Modder River.
I visited the cemetery in April to find the grave of my Welsh-born grandfather and grandmother, Thomas and Elizabeth Vaughan. Thomas had come to SA to be station master at Modder River. He was killed there in a rail accident on March 1, 1923; Grandma died in Kimberley in 1959.
The Gravestone (Mike Kerkhoff)
I found the cemetery severely overgrown and asked a local resident if, given lack of maintenance by the local authority, there was a local garden service I could engage for a clean-up. He didn't know of one… yet two weeks after my visit I received from him the attached photo, with tractor and grasscutter in action, and a brief description of their plans. I can't disclose his identity without his prior approval but he and his fellow volunteers deserve in my view a warm salute!
Mike Kerkhoff
Created
Saturday, May 8, 2021 - 13:36
Disclaimer: Any views expressed by individuals and organisations are their own and do not in any way represent the views of The Heritage Portal.