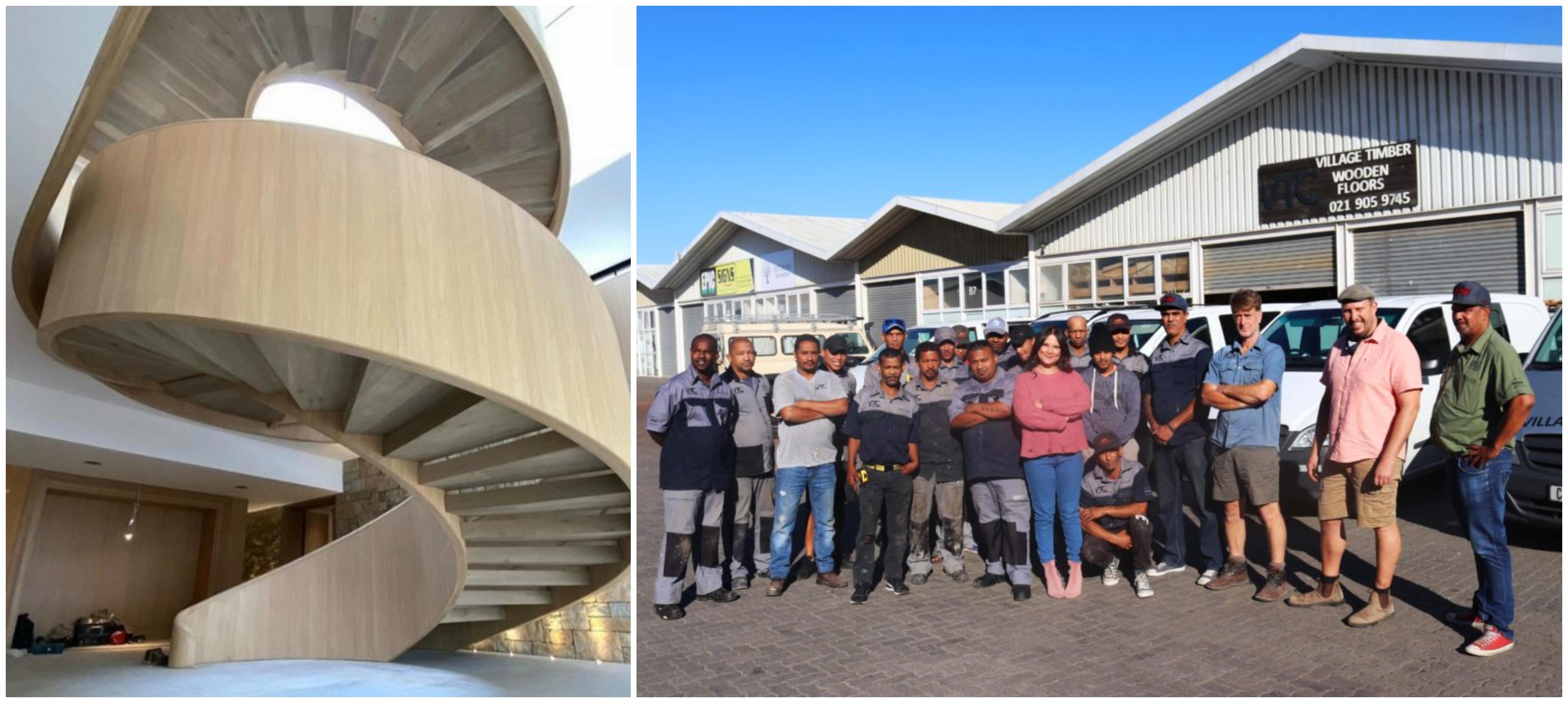 What is your biggest achievement over the last year?
We have accomplished so much over the past year, but our main achievement is stepping out of our comfort zone and completing various different large projects with esteemed architects and contractors.
What are your top priorities for the year ahead?
We will be working hard to employ more and more women. We will also work towards strengthening our relationship with each other and our clients, because one poor link can cause everything to crumble.
What excites you at the moment?
Because Heritage Buildings are so difficult to come by in terms of the relative regulations, we are increasingly approached by clients who seek our assistance in renovating these buildings. It is always exciting for us, as we have worked hard over the past twenty years to develop a client database consisting of individuals who entrust us with improving their homes.
What has been the hardest thing to say no to in recent months?
It has become hard to say no to clients recently because of the increase in major projects, especially when we are expected to follow tight timelines.
What advice would you give someone starting out in heritage?
Do not settle for the mediocre. Firms become successful because they stand out and they are able to keep their passion with delivering excellence.
Bespoke floor by Village Timber
What resources would you recommend to the community?
Literally all the books that they can get. That, and any basic woodworking tools. Its amazing to see what people can achieve with basic knowledge and the proper tools.
What in the sector makes your blood boil?
Firms who creates bad experiences for clients and eventually cause distrust in the trade.
What books are you reading at the moment?
The Hundred-Year-Old Man Who Climbed Out the Window and Disappeared.
What is your favourite heritage site and why?
Cape Floral Kingdom, it is spread over less than 0.04% of the Earth's land surface , it has 8 600 species of plants of which 5 800 occur nowhere else in the world.
Cape Floral Kingdom (Wikipedia)
What do you do outside the heritage world?
We continue to come up with new ideas and new skillsets.
Tell us a bit about your core team?
Our core team consist of the most knowledgeable Flooring Specialists, Sales Executives and Team Managers. Our Sales Personnel are contacted by those who are in need of immediate assistance and by individuals who have come to know us through existing clients. Our Specialists deal with all technical aspects and advise on reinstatement regarding all timber flooring anomalies.
Members of the Village Timber team
What is your firm's philosophy?
Our firm's philosophy ties in with our motto, being "Passionately Creating Excellence". We believe in continuously learning new things and taking on new endeavours. Because we have the type of passion that pushes us beyond our limits, we pave the way for creativity and delivering an excellent product.
Bespoke staircase (Village Timber)
What one thing would you recommend right now to make positive change in the sector?
To create more job opportunities for young women as it is a male dominated industry.
What is heritage to you?
In our firm, heritage means a lot. Because we work with timber that dates back to decades, we understand the value thereof and we play a very important role in assisting clients fill their homes with heritage which will be passed on through even more generations.