Q&A with Hugh Fraser (Guided Tours)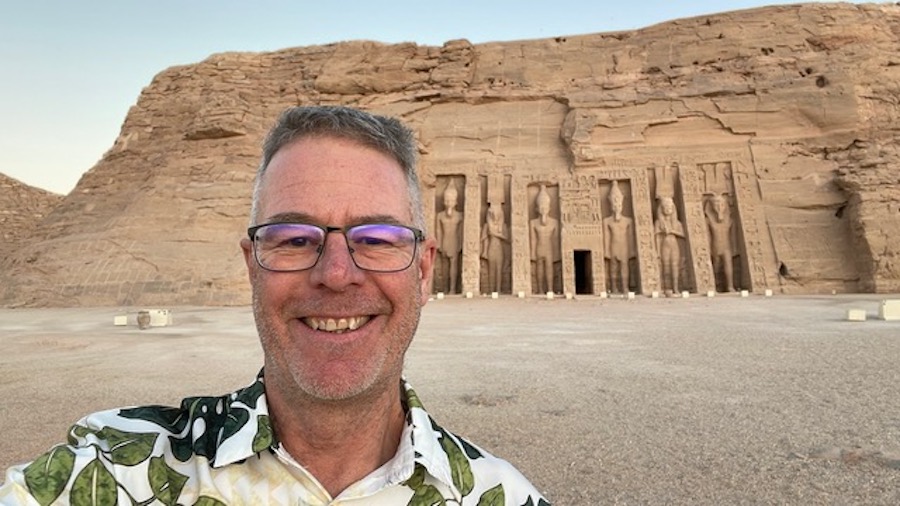 What is your biggest achievement over the past year? A friend, travel writer, Bridget Hilton-Barber and I undertook a 42 day road trip through ten countries to Kigali and back. We completed 9951km. I have travelled to 101 countries and this is one of the highlights.
What about the biggest challenge? The same trip. Ironically we didn't travel into 'darkest Africa'. We left the blackouts of South Africa and travelled into a continent of hope and happiness.
What are your top priorities for the year ahead? I would like to register for the four remaining provinces to qualify as a national guide. I would like to complete a symmetrical trip to West Africa to balance the one this year.
What excites you? I enjoy guiding people round my city and country as much as I enjoy travelling.
What in the sector makes your blood boil? The absence of support and disgraceful negligence by national, provincial and city authorities, regarding the maintenance and upkeep of monuments; especially those that commemorate the struggle of the Apartheid regime.
What is heritage to you? Architecture is the most enduring record of human occupation over time. I enjoy visiting abroad and celebrating at home the buildings and urban fabric that make these spaces special.
Who has had the biggest impact on your professional life and why? Taking one step backwards, I trained at Wits as an architect during the Pancho Guedes years. His last year there, co-incided with mine. He was a tremendously inspiring architect. As a guide, when guiding round Johannesburg, architecture is of course front of mind for me. Early on in my travel obsession days, which continued as a self confessed dromomaniac, books like 'A Short Walk in the Hindu Kush' by Eric Newby inspired me to travel.
School of Architecture and Planning at Wits (The Heritage Portal)
Tell us about some memorable projects. A recent to trip to St Helena Island was fascinating for me because of its strong links with South Africa. Johannesburg being the only city in the world connected with a regular weekly airlink. I also just returned from a 10 000km road trip to Kigali, Rwanda. I try combine this fascination into my trips around Johannesburg.
Johannesburg skyline (The Heritage Portal)
Have you won any awards? I won an episode of 'Come Dine with Me'. Otherwise no awards (yet).
What advice would you give someone starting out in heritage? Heritage is a bit like teaching. It's not a job but a vocation. If you're not passionate about history, then I think you'd be unsatified. A pedagogic passion would also help.
What is your favourite heritage site and why? In Johannesburg, probably the Constitutional Court precinct. It is a superb combination of the art, history and politics which define our very turbulent past, but makes for spectacular stories.
Constitutional Court (The Heritage Portal)
What is your claim to fame outside the heritage world? World travel which is online on Instagram: hughsview. I'm also busy making a movie for release on TimesLive during September 2023 based on my Africa Road Trip.