1820 Centenary Memorial Hall Bathurst
Tuesday, September 19, 2017 - 16:34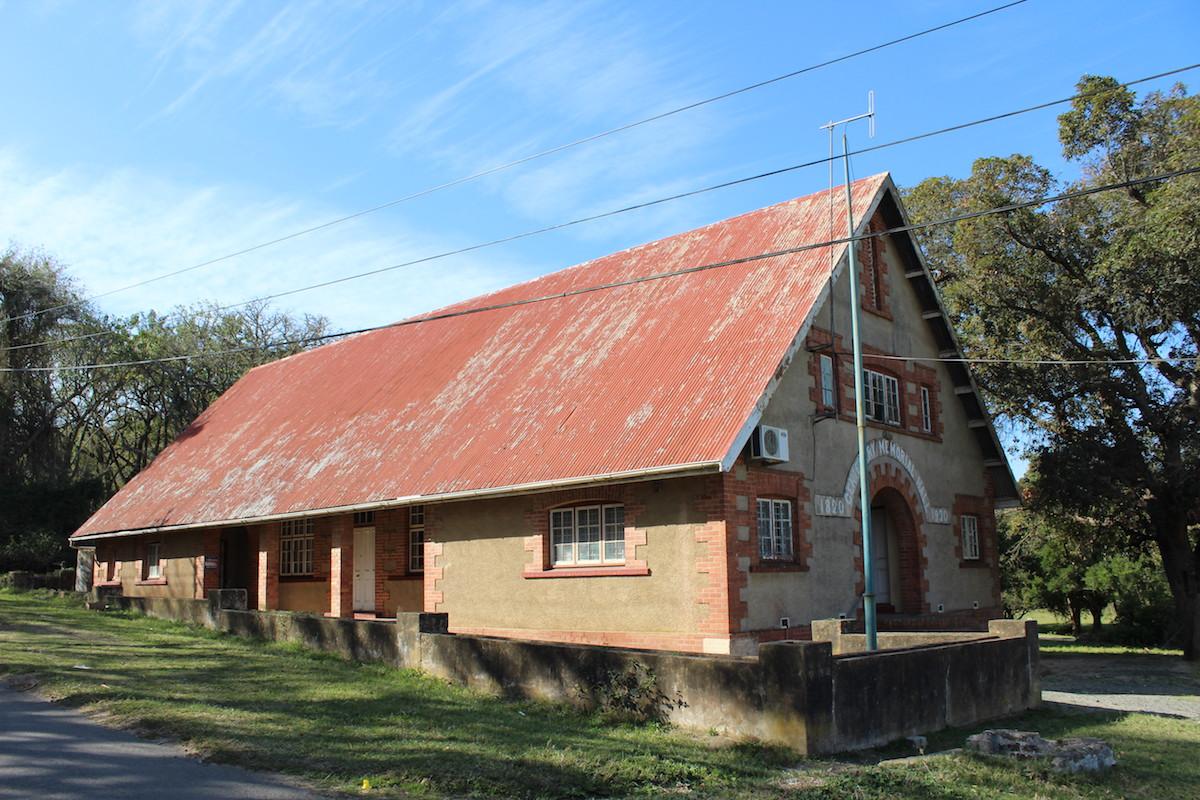 Thread Categories:
Endangered
2017 campaign nomination
2017 Top Ten Endangered Site
[February 2022 - Reports have emerged that the Bathurst Centenary Memorial Hall was set on fire. See updates in the comments below.]
The 1820 Settler Memorial Hall was erected in 1920 (part of the centenary commemorations). It is located on the corner of the R67 and Nico Malan Street (click here for a map). With the looming 2020 commemorations, it would be a pity if this monument was allowed to deteriorate further. The Village itself has very few communal facilities and is very dependent on its heritage for tourism and job creation. Properly repaired the tapestries (which have been removed for safekeeping) can be displayed together with other appropriate artworks. In addition to its heritage value, the hall is used for exam writing and other communal functions.
1820 Centenary Memorial Hall (Gavin Came)
The major threat is the integrity of the roof of the building which is leaking and rusted. If the roof was repaired one could possibly mobilise donors and volunteers to repaint and repair the interior and exterior of the hall.
Source: 2017 Endangered Heritage Sites Nomination Form.
Please use this thread to add background and updates.
Comments will load below. If for any reason none appear click here for some troubleshooting tips. If you would like to post a comment and need assistance click here. Irrelevant and inappropriate comments will be removed by the moderator. Only add background and updates to the tracking threads.