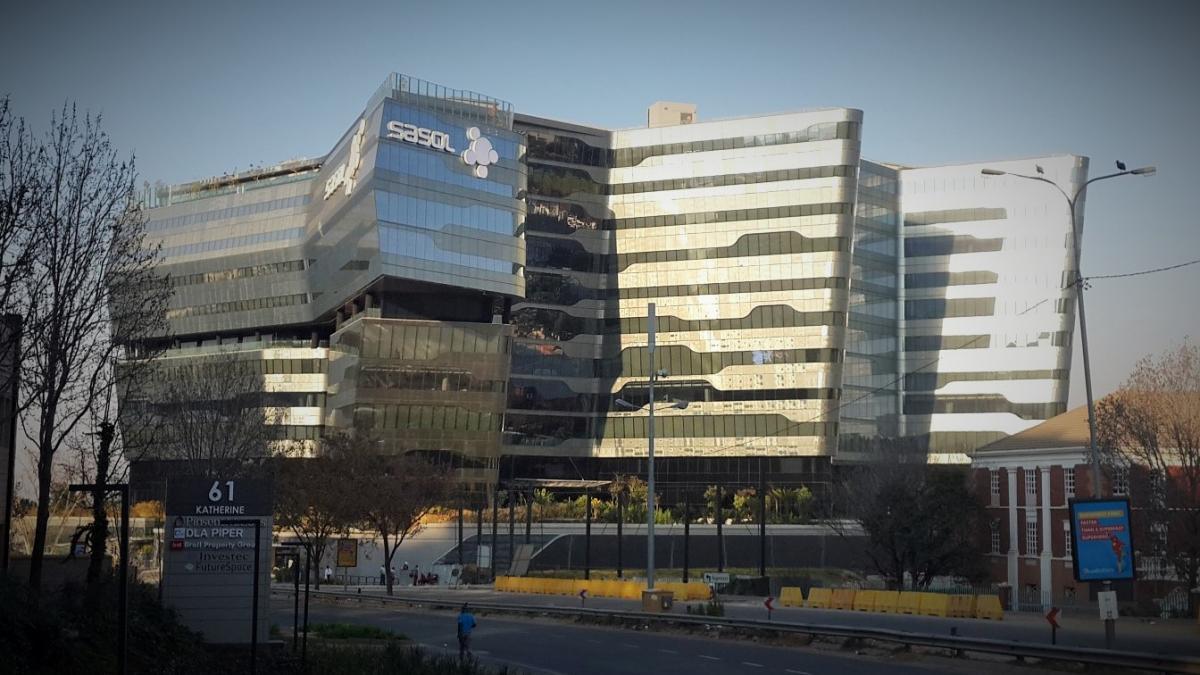 As the new headquarters for one of the most innovative and successful companies in South Africa, Sasol Place is befitting of its setting in a city that boasts of having one of the largest man-made gardens in the world. The podium of the building is softened by an expansive rooftop indigenous garden, as it elevates the entrance of the building from the busy street edge along Katherine Street. Water is woven into the building pallet in a way that passively cools the building, while providing a calming noise buffer, to the loud traffic outside, as well as functioning as an auditory way-finder. 
The building is very much in its time in terms of design and material. The shape of the building recalls the Sasol logo, and has 11 stories of programmatic spaces organised around a palatial atrium space that visually connects the users at different levels. The building is designed as a 5 Star, Green Star rated building, and boasts of having a fitness centre, several restaurants, as well as an art gallery to showcase the company's art collection. (2017 Award of Excellence Citation)
2017 Architecture Awards Regional Winners  - Paragon Architects  
Date:  2 December 201710:00-12:00 (9:30 for check-in)  
Address: Sasol Place, Katherine Street Sandton    
Price: R80 GIfA members, R100 non-members, R40 students (max 40 people) 0.15 CPD  
Directions: Enter on Katherine Street into P2, park and go up escalator to reception.
Photographs: unlikely
Created
Wed, 11/22/2017 - 07:32
Disclaimer: Any views expressed by individuals and organisations are their own and do not in any way represent the views of The Heritage Portal.