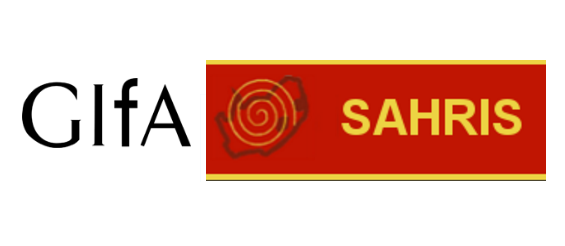 In terms of Section 39 of the National Heritage Resources Act, No. 25 of 1999, the South African Heritage Resources Agency (SAHRA) is required to compile and maintain an inventory of the national estate, for purposes of the consolidation and co-ordination of information on heritage resources. SAHRA has, as a result, developed and integrated heritage resources management tool in the form of the information system, SAHRIS
It is on the basis of the above that SAHRA is hosting a seminar in Johannesburg, and invites you as the prospective user of SAHRIS to attend the seminar in order to be introduced to the system, its application and functionality.
The seminar will be presented by Clinton Jackson, the manager of the National Inventory Unit at SAHRA, and followed by a question and answer session.
 
Programme of day's events
08:30—09:00 Arrival, registration, welcoming tea and coffee
09:00—09:30 Introduction to SAHRIS
09:30—10:00 Registering an account, creating a profile
10:00—11:00 Creating a case using the four step wizard
11:00—12:00 Navigating the system
12:00—12:30 Question and answer session
12:30—13:30 Lunch
13:30—14:30 Resources available on SAHRIS—help and FAQs
14:30—15:00 Question and answer session
For Enquiries please call Abigail (GIfA office) on 0795952932
Date: 30 June 2016 09:00-15:00hrs 
Venue: HBS Kempton Park 49 Maple Road                  
Price: R500 members, non members R800 (0,6CPD)
Created
Fri, 06/24/2016 - 05:12
Disclaimer: Any views expressed by individuals and organisations are their own and do not in any way represent the views of The Heritage Portal.