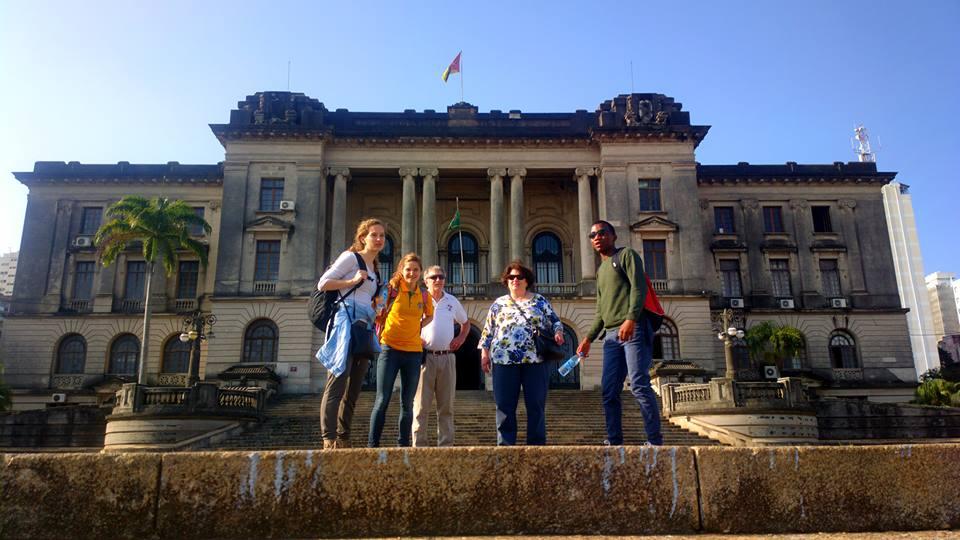 Maputo a Pé is the best way to see Maputo. We offer walking tours in and around Maputo, uncovering the sometimes-hidden beauty of this great city.

Our experienced and informed guides have been giving tours for years, starting back in 2009 with Jane Flood and Walter leading the first architecture tour. Now offering several tour options to choose from:
Maputo Top 10: The most popular Maputo a Pé tour offers a taste of the most notable sights in the city center. Duration: 2 hours
Art Safari: Maputo is just bursting with artists' studios and galleries! Duration: 2 hours
Pancho Guedes: The best of Maputo's architecture from the city's most famous architect. Great photo opportunities! Duration: 2 hours
Art Deco: To the surprise of some, Maputo just so happens to be one of the few African cities with significant art deco influences that still remain. Duration: 2 hours

Capulana tour: Be dazzled by the colorful cloth worn by every respectable woman to a family gathering. Duration: 2 hours
We also offer Liberation, Birding tours and many more. We even do personalized tours to fit your interests. Click here to visit our webpage and here to check out our facebook page.
Screenshot of a City Press article published in January 2018
Created
Fri, 01/12/2018 - 17:14
Disclaimer: Any views expressed by individuals and organisations are their own and do not in any way represent the views of The Heritage Portal.