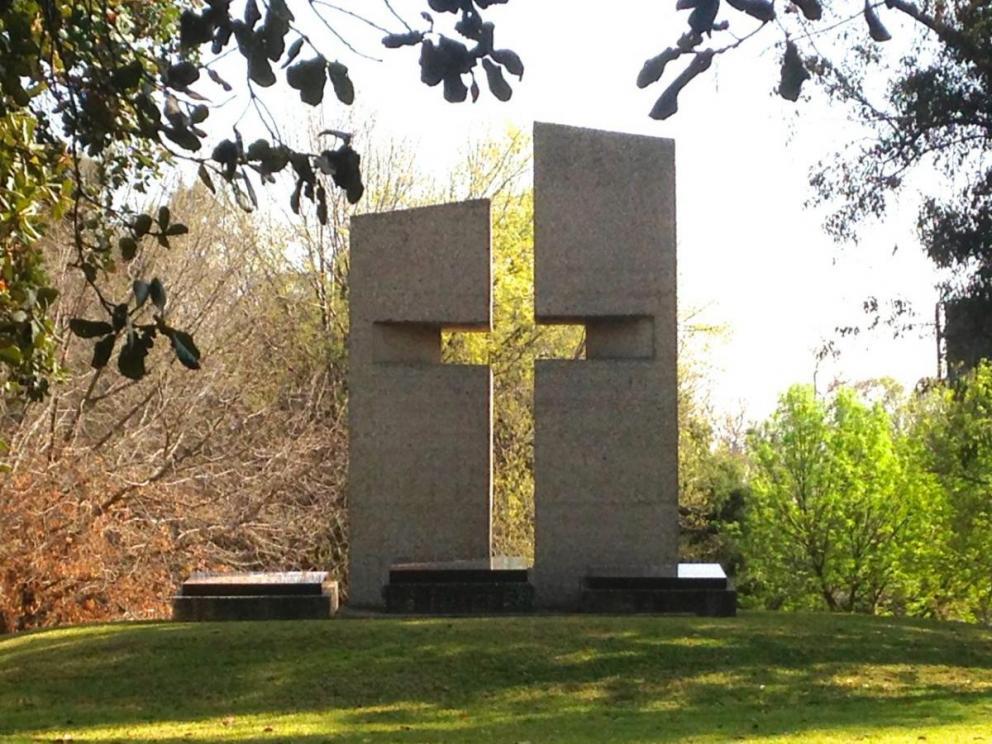 The many tributaries of the Sandspruit that flowed through the farms Syferfontein and Klipfontein created a rich and fertile landscape, and though the farms are gone, many historic structures on the spruit remain.
We visit a series of bridges built by the City Engineer's department between 1926 and 1938 in unusual sympathy with their context. These structures, built from locally sourced granite, have weathered decades of neglect and look as beautiful today as when they were built.
Our City's rivers were not only important for agriculture, but also for doing the laundry! It may surprise some to hear that one of Joburg's earliest laundries was founded on the banks of the Sandspruit by Tamil labourers in the vicinity of Melrose in the late 1890s, and that this community has endured to this day. Our walk takes us past their Shree Siva Subramaniar Temple.
In this vicinity can also be found two of Joburg's lesser known memorials, to the Katyn Forest Massacre of 1940 and to the fighter pilots of World War II.
And our walk will also encompass some of our earliest residential architecture – a house in Oaklands dating back to 1896, and the oldest existing houses in Abbotsford, Norwood and The Gardens.
This walk is approximately 10km long, and is only suitable for the fit! It will take us 4 hours to complete. Please wear a sunscreen and hat, good walking shoes, and bring water and a packed lunch to enjoy along the way.
Email mail@joburgheritage.co.za to book
GUIDES: Brett McDougall, Ed Coogan and Mike Bagley
TIME: 09h00
PARK: Norwood Mall, enter from 6th Avenue, Highlands North
MEET: Outside the Post Office at Norwood Mall
COST: 90.00 for members and R150.00 for non-members; R60 per person for group bookings of 10 or more 
DURATION: Approximately 4 hours
Created
Wed, 06/13/2018 - 12:33
Disclaimer: Any views expressed by individuals and organisations are their own and do not in any way represent the views of The Heritage Portal.