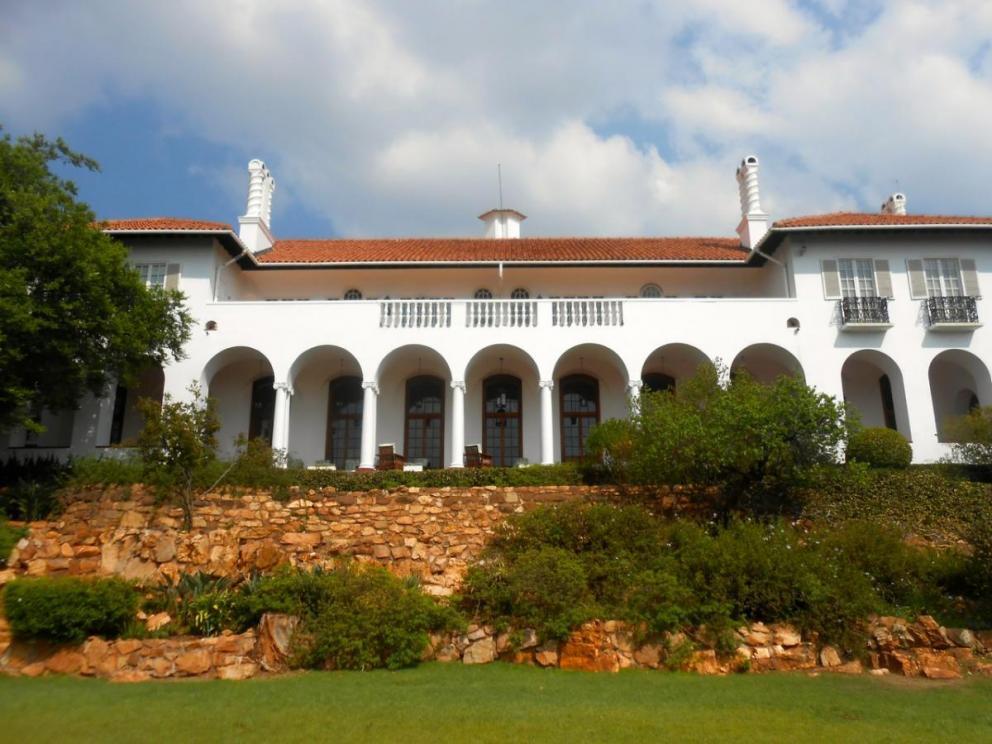 Jubilee Road, perched high on the Parktown Ridge, has extraordinary views over the northern suburbs all the way to the Magaliesberg. Its historic homes are suitably grand. Designed by architects Leck and Emley, and built in 1905 for the Honourable Henry Hull, who was to become minister of finance in the first Union government, Emoyeni is a Renaissance red brick house on a grand scale. Savernake, also by Leck and Emley, dates back to 1904, and is in a more reticent English vernacular style.
The most modern addition to the road, the Church of Latter Day Saints, does not disappoint. Its six tall white spires reach into the sky and at night, when they are lit, they are like six sparklers, a landmark that can be seen into the far distance. From the tallest spire - 33m high - is the gold-leafed angel Moroni, draped in a cloak and blowing a long bugle.
Our tour takes us from Emoyeni to Savernake and its magnificent terraced gardens, and then through the gardens of the Church of Latter Day Saints to Villa Arcadia below, built in 1909 for Lionel and Florence Philips by Sir Herbert Baker, and now home to Hollard's wonderful contemporary art collection.
This is a tour not to be missed! Email Eira to book - mail@joburgheritage.org.za
GUIDES: Monique Jefferson and Ed Coogan
PARK: Emoyeni, 15 Jubilee Road, Parktown
TIME: 14h00
DURATION: 3 hours
COST: R80.00 for members and R130.00 for non-members
MAXIMUM No: 50
Created
Mon, 01/16/2017 - 08:19
Disclaimer: Any views expressed by individuals and organisations are their own and do not in any way represent the views of The Heritage Portal.