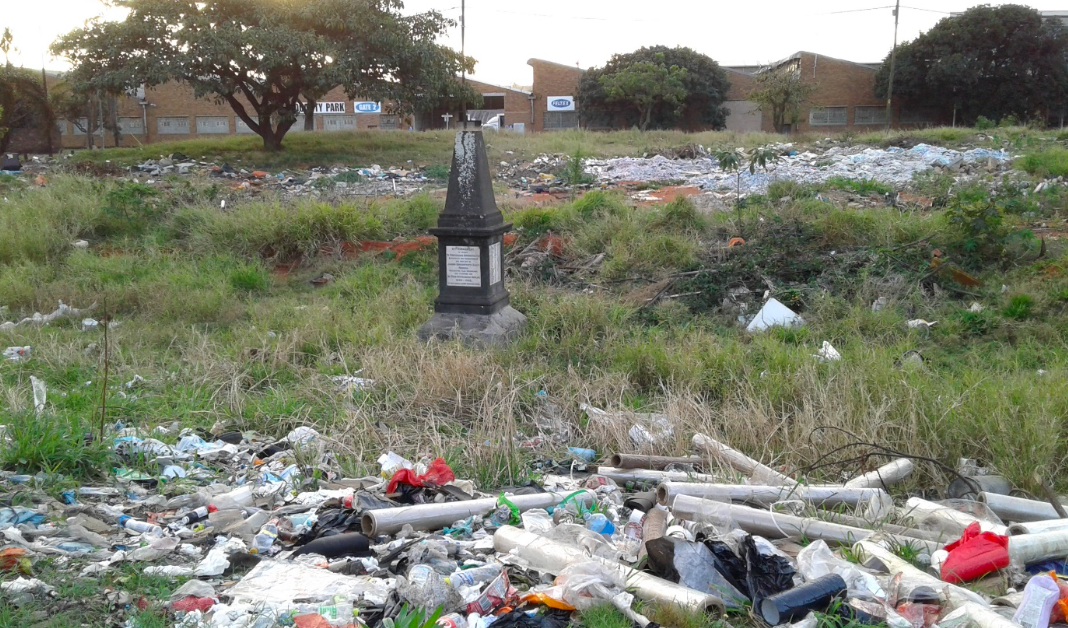 The monument on the corner of Thorn and Dudley Streets in Jacobs, Durban is becoming the local dumping site. Anything from builders' rubble to furniture is being dumped here and it has now gone as far as including broken tomb stones. We are, and have been, fighting for something to be done for about 4 years and, although there have been numerous articles in our local newspapers, nothing is being done to curb this.
Does anyone from the community have advice on what we can do? The Ward Councillor for this area does not seem to be able to do anything. It is really a shame that this monument should be just left to go to ruin. The picture above was taken a few months ago and it is much worse now.
Aurora - Bluff Ratepayers Association - jacora@telkomsa.net
Created
Mon, 01/25/2021 - 14:54
Disclaimer: Any views expressed by individuals and organisations are their own and do not in any way represent the views of The Heritage Portal.