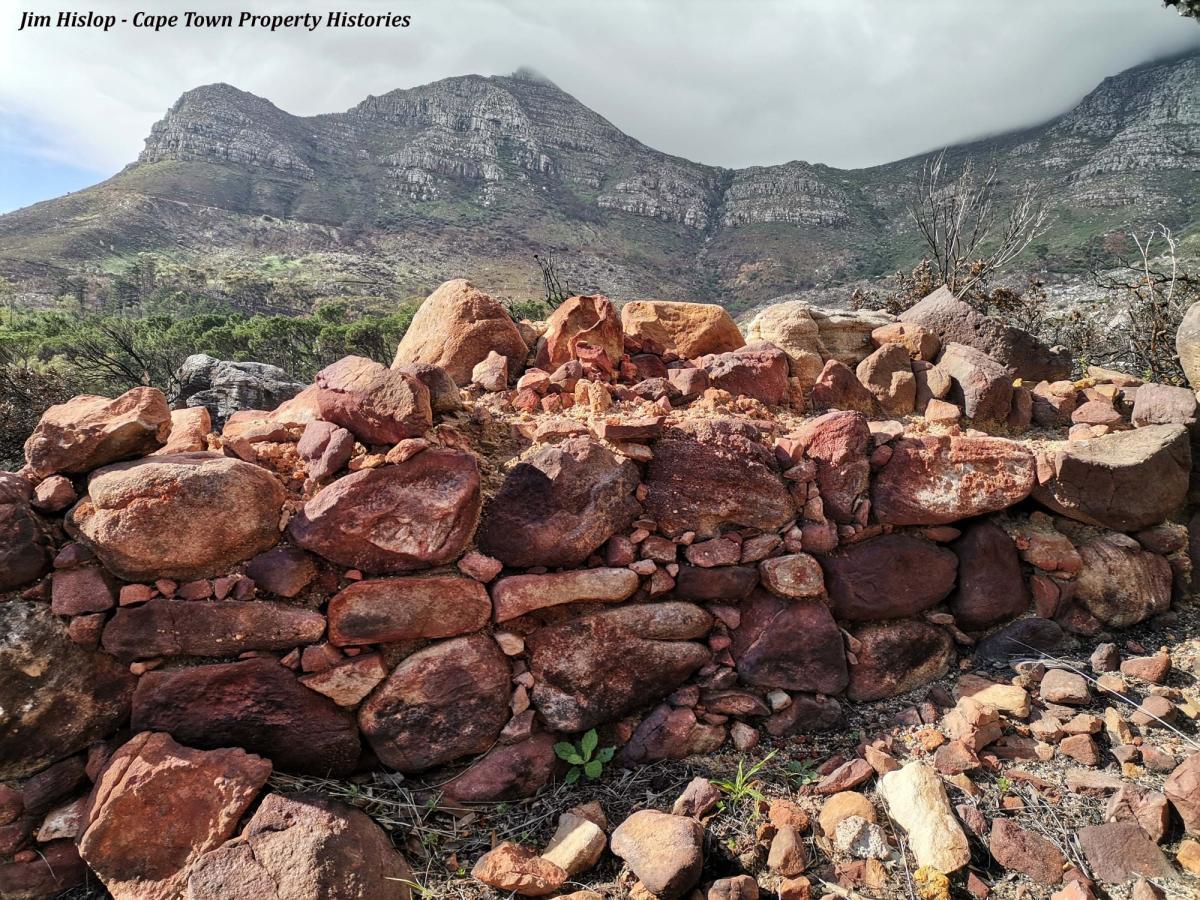 The recent mountain fire that destroyed so much, has also done some good by exposing archaeology that was previously hidden by undergrowth and vegetation. Thanks to Paul van der Linde for taking me to find the upper reaches of what must have once been the eastern boundary wall of the Oranjezicht Estate (presumably built using slave labour), a structure that I had been looking for for years, but had never found (except for some lower sections of wall near the Platteklip washhouses), due to the overgrown nature of the terrain.
The fire has exposed much of the wall, as well as some other interesting features, such as round, stone-lined indentations in the ground next to the wall (fire pits or places to catch rain water for cattle?) as well as the inevitable pottery shards.
An interesting jaunt, with more to discover next time… Another section of Oranjezicht boundary wall (the western boundary) and what appears to be a path surface) extends above Molteno Road, which was once a cattle drift (its original name was Driftweg).
(All items left in situ. Please don't remove archaeological artefacts from old sites).
Jim Hislop | Cape Town Property Histories | wheatfields.windmills@gmail.com
Main image: Section of what must be Oranjezicht Estate's eastern boundary wall above the Platteklip area and slightly west of the Platteklip Stream. Beautifully built considering how inaccessible this part of the mountain must have been in those days. A testament to whoever built it, whether slaves or labourers.
Created
Tue, 07/13/2021 - 09:13
Disclaimer: Any views expressed by individuals and organisations are their own and do not in any way represent the views of The Heritage Portal.