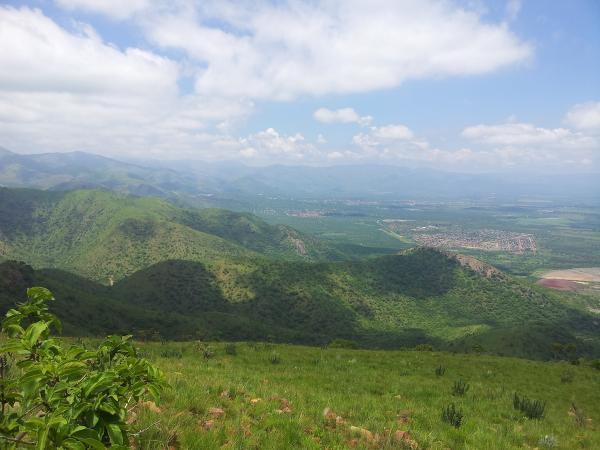 The National Heritage Council of South Africa joins the many stakeholders in welcoming another international heritage milestone of inscribing the 10th world heritage site to the United Nations Educational, Scientific and Cultural Organisation (UNESCO) prestigious list. The Barberton Makhonjwa Mountains were inscribed today at the 42nd World Heritage Committee Session held in Manama the capital city of Bahrain.
 
This unique site provides the world with evidence on life formation that dates back 3 billion years. It has the most remarkable geological evidence of rock layers that formed between 3,2 and 3,5 billion years ago. It has attracted researchers from all over the world because it has the most exposed layers of rock formations. Scientists found fossilised bacteria under thin layers of rock thought to be 3.2 billion years old.
The intensive work which culminated in a ground breaking research on the site and to nominate it for world heritage recognition started in the early 2000s under the then Premier of the Province, Thabang Makwetla who solicited the support of the NHC. "We would like to acknowledge the leadership of Thabang Makwetla to whom the NHC bestowed a special recognition during the inaugural Golden Shield Heritage Awards in 2010 in recognition of his initiative and vision of heritage for the Mpumalanga Province", says Mancotywa the CEO of the NHC.
 
Some of the early community consultations were part of the provincial summits conducted by the NHC and the province of Mpumalanga.
 
The NHC is proud that this discovery has now been recognised by UNESCO which will unlock the potential of Makhonjwa Mountains with immense contribution to socio-economic development. This attests to the strategic value of heritage in economic development. "We call upon the citizens of South Africa, especially the youth to utilise this site and tap the knowledge that is embedded in these landscapes. We also call on government to continue to invest in heritage as we embark on our journey, as  outlined in our Transformation Charter. We call upon the private sector to embrace this newly found gem for the greater prosperity of South Africans" says Mancotywa.
 
The Department of Environmental Affairs, Department of Arts and Culture, Mpumalanga Province and its Agencies are commended for the dedication to this intensive work that was required to inscribe the site. We wish the Mpumalanga government all the best in conserving this significant world heritage site.
Adv. Sonwabile Mancotywa congratulates MEC Sikhumbuzo Kholwane of Mpumalanga Department of Treasury for the recent enlisting of Makhonjwa Mountains on the World Heritage List.

 
Press release issued by the National Heritage Council (NHC)
Contact: Danny Goulkan (Communications Manager), 012 348 1663/ 072 952 2260/ danny@nhc.org.za  or nationalheritagecouncil@gmail.com
 
For interview arrangements please contact Linda Shilakwe, 012 348 1663/ 082 657 7064/ l.shilakwe@nhc.org.za
 
Created
Mon, 07/02/2018 - 11:57
Disclaimer: Any views expressed by individuals and organisations are their own and do not in any way represent the views of The Heritage Portal.