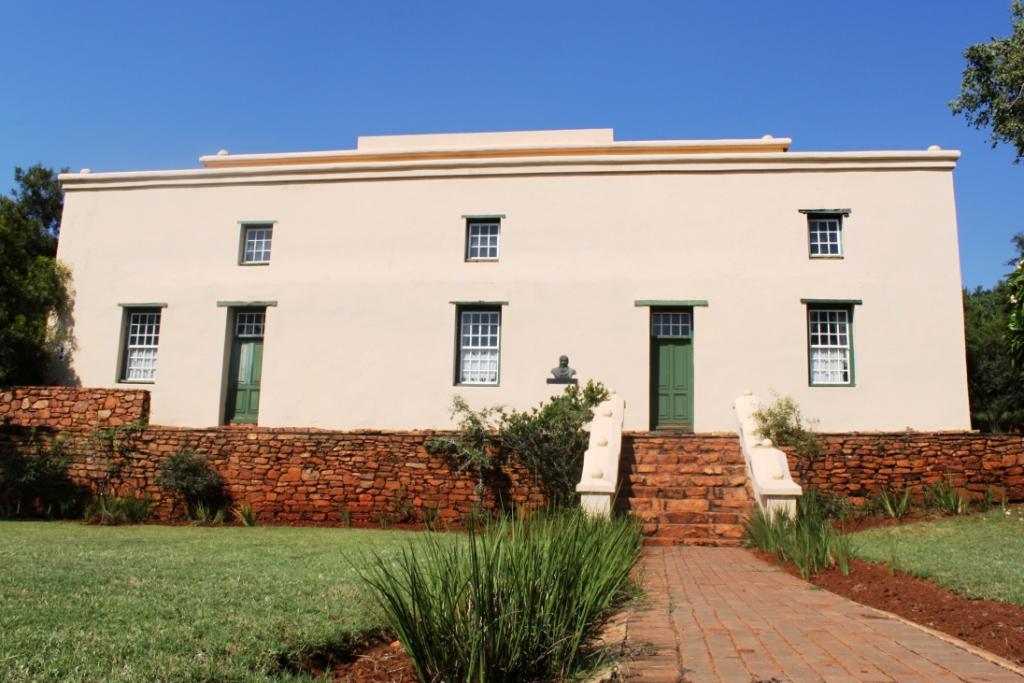 Kedar Heritage Lodge and the Paul Kruger Country House Museum are pleased to announce that on 6 April 2019, five blue plaques will be unveiled for the Kruger farmhouses at the historic farm Boekenhoutfontein, where Kedar Heritage Lodge is now located (one plaque for each of the four farmhouses, and one for the Old Schoolroom).
 
Blue plaques are internationally recognised symbols for marking buildings of historical significance. The blue plaques at Kedar are being placed in conjunction with the Magaliesberg Association for Culture and Heritage, which has initiated a programme of placing blue plaques in the Magaliesberg region.
Blue plaque inscription

Admission to this event is free of charge, and the programme will be as follows:
 
10h00 – 11h30     Free tours of the museums at the Kruger farmhouses
11h30 – 13h00     Unveiling of the blue plaques
13h00 – 14h00     Tea, coffee and snacks will be served
 
All parties interested in the preserving of history and heritage are encouraged to attend this event.
 
In addition, we are holding one of our regular South African War events at Kedar Heritage Lodge on the afternoon of 6 April 2019. The admission fee for this event is R260.00. Drinks and snacks will be served at Kedar's Campaign House from 15h00, and this will be followed at 15h30 by a presentation on the subject "The Myth of Black Non-involvement in the South African War". Our speaker will be Dr Garth Benneyworth (Head of Department: Heritage Studies, Sol Plaatje University). We are also running specials on overnight accommodation for this event (click here for further information and to book).
Category:
Announcements
Events Exhibitions Tours
Created
Wed, 02/27/2019 - 17:04
Disclaimer: Any views expressed by individuals and organisations are their own and do not in any way represent the views of The Heritage Portal.