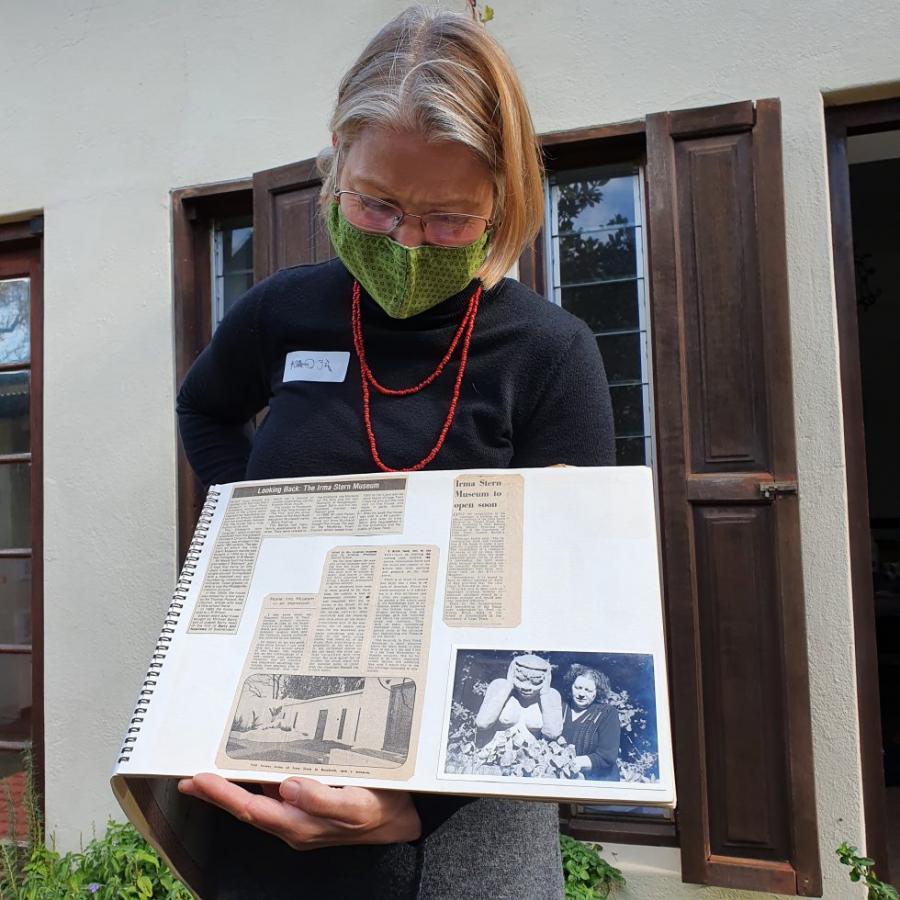 Cape Town's favourite house museum, has gradually been changing thanks to our host is Nadja Daehnke (pictured above) who has been at the helm for over a year. 
Irma Stern's paintings remain the most expensive of any South African artist, yet when she first exhibited here her German Expressionist style was so shocking, the police were called in. The artist lived in Cape Town (in this house, no less) from 1920 until her death in 1966. As we'll find out, her life was unconventional for a woman at this time. However, she did see her work appreciated; in 1954, her acclaim in South Africa unassailable after a successful run of shows in London, Paris and Venice. Her confident oils and drawings produced during and after her travels to Belgian Congo and Zanzibar in the period 1939 to 1946, remain auction best sellers, some of which are in the collection housed here in the Museum.
Come and find out more, while enjoying the enthusiasm and knowledge Nadja has for 'dear Irma', as well as her future plans for this special place, including making it more relevant and accessible to students of nearby University of Cape Town (UCT).
Cost: R300 pre-pay (R250 for early birds paying before Aug), includes admission, coffee/tea and info pack sent in advance.
Sat 21 Aug, Wed 25 Aug, 10am to noon. If you would like your own tour on another date, please let me know
RSVP kate@cultureconnectsa.com 072 377 8014 (WhatsApp/phone) – small group and mask wearing obligatory; wrap up warm as windows will be wide open.
Address: Irma Stern Museum, 21 Cecil Rd (note new entrance/way-in), Rosebank, Cape Town, 7700. Tel 021 650 7240 (Once we are through Level 4 Covid restrictions, you can visit the Museum on Thurs, Fri and Sat – best to book in advance as it is only six visitors at a time).
Do join us afterwards for lunch outside nearby at Montebello (also owned by UCT), at the newish, Picnic Cafe & Deli. Pay your own bill but let me know in advance, so I can book accordingly. The food, eg salads, toasties and muffins, is reasonably priced and delicious. Fantastic coffees and teas too.
Created
Fri, 07/23/2021 - 12:27
Disclaimer: Any views expressed by individuals and organisations are their own and do not in any way represent the views of The Heritage Portal.