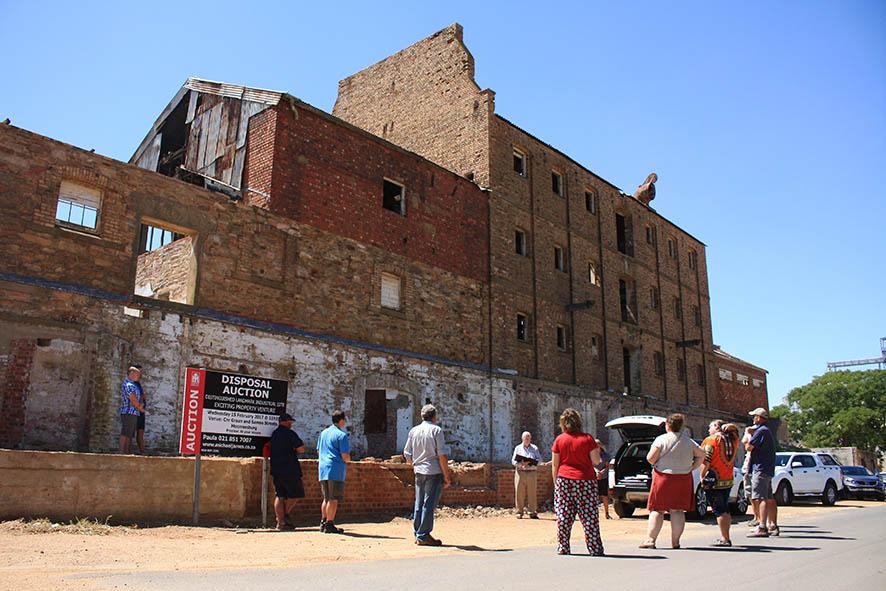 My long involvement with the Tiger Oats Complex in Moorreesburg entered a new chapter this morning - the structure was sold by public auction. The remains of this once proud contributor to South African history, from the origins of Jungle Oats, to being an integral part of the Moorreesburg community, ended up being illegally stripped of its vital elements (doors, floors, windows, etc), the site of a murder, drug dealing and now home to squatters.
The auctioneer took pains to describe the complex as being of a unique industrial style, with very few remaining in the country. He also pointed out that Heritage Western Cape are aware of the situation and that any plans to alter will need a permit issued by them.
Old photo of the complex (Ravenscroft Collection)
I would like to think that the edict by the (then) National Monuments Council in 1998 that 'under no circumstances will permission for demolition be granted' still holds.
Realistically, structures need to fulfil a function, and that is the rub. It is going to take a creative outlook to bring this about. Moorreesburg is beginning to show signs of change; surely this complex could be part of that philosophy.
Chris Murphy
Created
Thu, 02/16/2017 - 07:08
Disclaimer: Any views expressed by individuals and organisations are their own and do not in any way represent the views of The Heritage Portal.