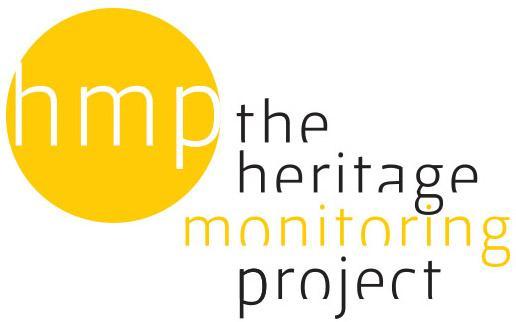 The Heritage Monitoring Project, The Heritage Portal and the Heritage Association of South Africa are embarking on an annual campaign to identify and raise awareness of cultural heritage sites that are at significant risk through natural or manmade forces. 
We believe that cultural conservation management cannot be left to the state or lobbyists on their own but is firstly, about communities actively being encouraged and empowered to take action as primary custodians and a first line of defence of our national estate. 
This can only be achieved if we highlight stories that can inspire other communities, gain media exposure for specific causes, raise awareness among potential funders and heritage authorities and encourage the general public to take action by supporting advocacy campaigns or donating time, money or providing other forms of support. We also realise that heritage conservation is often about David and Goliath battles where communities are pitched against powerful developers, mining interests, industrial lobby groups or even the state. Here too, it's important that these cases receive all the publicity and awareness they can get.  
The process is simple. For the month of June 2016 we will be calling on the heritage community – as well as the general public – to submit sites that are endangered and at risk either through natural or manmade forces or a general lack of protection. 
Sites of cultural significance that are within the territorial borders of the Republic of South Africa may be submitted for consideration. Sites may range from cultural landscapes to individual buildings or structures, to groups of structures, public monuments or memorials, open spaces, archaeological sites, palaeontological sites, significant or rare geological sites or similar. 
Submissions will have to reach us by midnight on the 31st of July 2016. Click here to fill out the nomination form. 
You can also download the word document at the bottom of the notice and submit to jamesball01@gmail.com
Note: It is important that your submission is as complete as possible since we are not in a position to undertake our own extensive assessment of each site. It's the strength of your motivation and information provided that will convince the review panel. Please use a separate form if you wish to submit more than one site.
How will the final list of sites be selected?
The Heritage Monitoring Project and its partners are in the process of establishing a panel of specialists tasked with reviewing all submissions and compiling the final short list. Where necessary the panel will also consult with external conservation bodies or subject specialists. 
Outcome
At the end of August, we will announce the top ten sites as selected by the panel. The list with a description and motivation of each site will be published through The Heritage Portal and issued widely to media. The list will include information about what support is required, how individuals or organisations can become involved or simply how to make a donation. We will provide links to Kickstarter, Jumpstarter or similar campaign platforms where available. We will also publish a long list so that we can track both long- and short listed sites over the coming years – and provide feedback on how this campaign may have benefited sites. 
While we cannot guarantee a positive outcome for endangered sites, we certainly can highlight neglected or ignored sites and raise general awareness and exposure. We also want to inspire local communities to take action by encouraging them to formalise structures, initiatives or plans and projects to save these threatened sites.
Selection criteria
The panel will assess each site against a set of criteria:
The significance or importance of the site (most importantly to local communities)
The urgency and extent of risks or threats
Feasibility of finding a solution or the feasibility of a proposed solution
Existence of a local organisation that could help save the site with the necessary support
A clear mechanism through which the general public can provide support
In short, we are not only looking for threatened sites but also sites that may be saved with the necessary support. Furthermore, it must be emphasised that sites of national significance will not necessarily take precedence over sites of local significance.   
Intangible & natural heritage
For now we will be excluding intangible heritage elements unless this speaks to a specific site or place that may carry intangible associations or elements. General cultural practices, for example dance forms or craft traditions, will not be considered in this year's call. However, a rare or significant example of a Nama Matjiehuis for example will be considered as it meets the criteria of a heritage site while also carrying intangible craft skills. We hope to add intangible heritage as a separate category in coming years as we increase our capacity. In respect of natural heritage sites, Palaeontological sites, rare geological sites and Meteoritic sites will be prioritised over general protected natural environments unless there are also strong tangible cultural elements in place. We believe that there are many successful international and national campaigns and organisations already dedicated to the preservation of our country's natural heritage. Again, in future we would like to partner with these organisations to publish a comprehensive list covering all types of cultural and natural heritage sites. 
Category:
Announcements
Public Participation
Created
Mon, 05/30/2016 - 11:14
Disclaimer: Any views expressed by individuals and organisations are their own and do not in any way represent the views of The Heritage Portal.