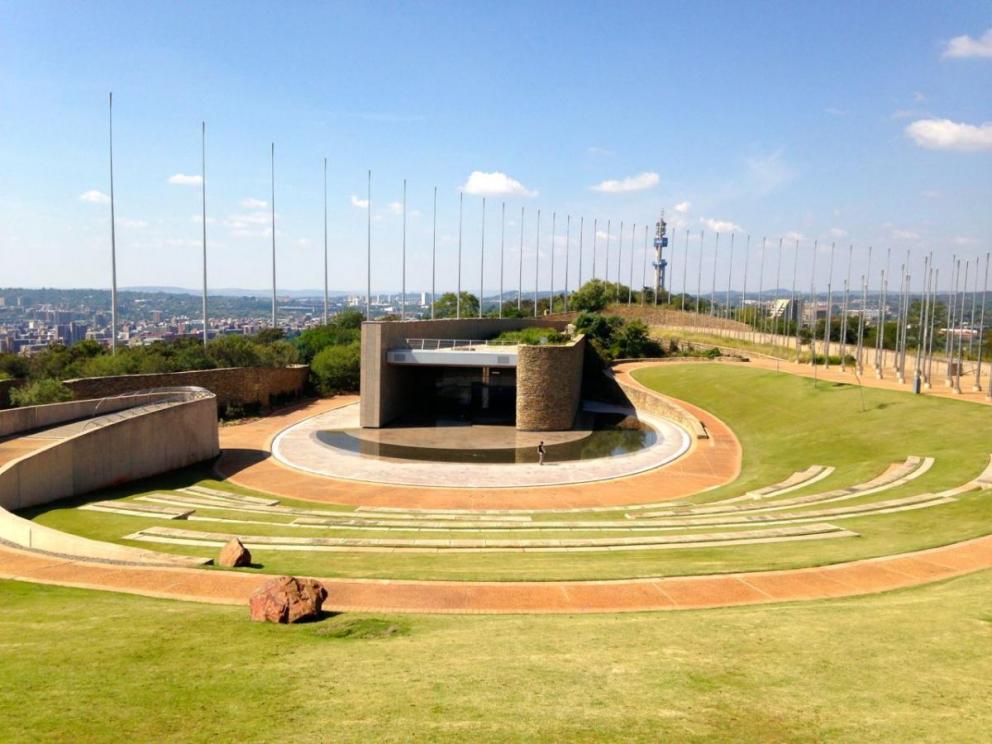 On 30 May 2017, the National Heritage Council of South Africa (NHC)) together with its partners; Freedom Park, Oliver & Adelaide Tambo Foundation and South African Maritime Safety Authority (SAMSA) will host the first public discussion, Oliver Tambo Centenary Talk, at Freedom Park in Pretoria under the theme "Celebrating the Life and Legacy of OR".
 
The Oliver Tambo Centenary Talk is based on the NHC's Resistance and Liberation Heritage Route (RLHR) that seeks to unearth neglected but significant stories about the liberation struggle and to preserve those legacies. It also aims to connect the stories that give a comprehensive account of the South African liberation struggle history through a network of different but of linked heritage sites. This year has been declared as a year to celebrate the centenary of OR who would be turning 100 years on 27 October 2017.
 
Tambo's life from his birthplace in Nkantolo in the Eastern Cape, his active political life in Ekurhuleni, Johannesburg to his exile journey on the continent and abroad touches on many aspects that informs the celebration of his legacy. It is these aspects that frame the Oliver Tambo Centenary Talks as a platform for public engagement on the values of O R Tambo. An internationalist and diplomat; principled leader; revolutionary intellectual; humanist are some of the values OR is fondly remembered with.
 
"Our forefathers are the architects of our democracy and part of Africa's rich heritage in the liberation from apartheid. We need to awaken the legacies by adopting their values and rid the nation from forgetfulness." says Adv. Sonwabile Mancotywa, CEO of the NHC.
The values and particular aspects of a revolutionary leader will be reflected on during the talk by insightful speakers who will converse on the following topics:
Retired Judge: Justice Albi Sachs - Human Rights: The Land Question as a Central Piece in Human Rights.
Aventura Liberation Vessel veteran: Commissar Tlou Cholo - Recalling the internationalist and his strategist interventions
Retired SA High Commissioner to Mozambique: Thandi Lujabe- Rankoe Socio Economic Freedom in a Democracy
Former Minister in the office of the Presidency: Dr Essop Pahad - Harnessing the intellectual and leadership wealth
 
"It has been noted that the youth of our continent do not have access to the legacy of OR and his contributions to Africa's liberation are not well recognised. Through these talks and centenary, we believe that Oliver Tambo's values will be reawakened and his legacy will live forever", says Mancotywa.

RSVP is essential before 26 May 2017 - E-mail: liberation@@nhc.org.za to RSVP. For more information visit www.nhc.org.za or call the NHC on 012 348 1663.

Issued by:            The National Heritage Council (NHC) of South Africa
 
Contact:              
Danny Goulkan (Communications Manager)
012 348 1663/ 072 952 2260/ danny@nhc.org.za
 
Interview enquiries:
Ms Linda Shilakwe
012 348 1663/084 597 8881/ l.shilakwe@nhc.org.za
Created
Mon, 05/22/2017 - 17:03
Disclaimer: Any views expressed by individuals and organisations are their own and do not in any way represent the views of The Heritage Portal.