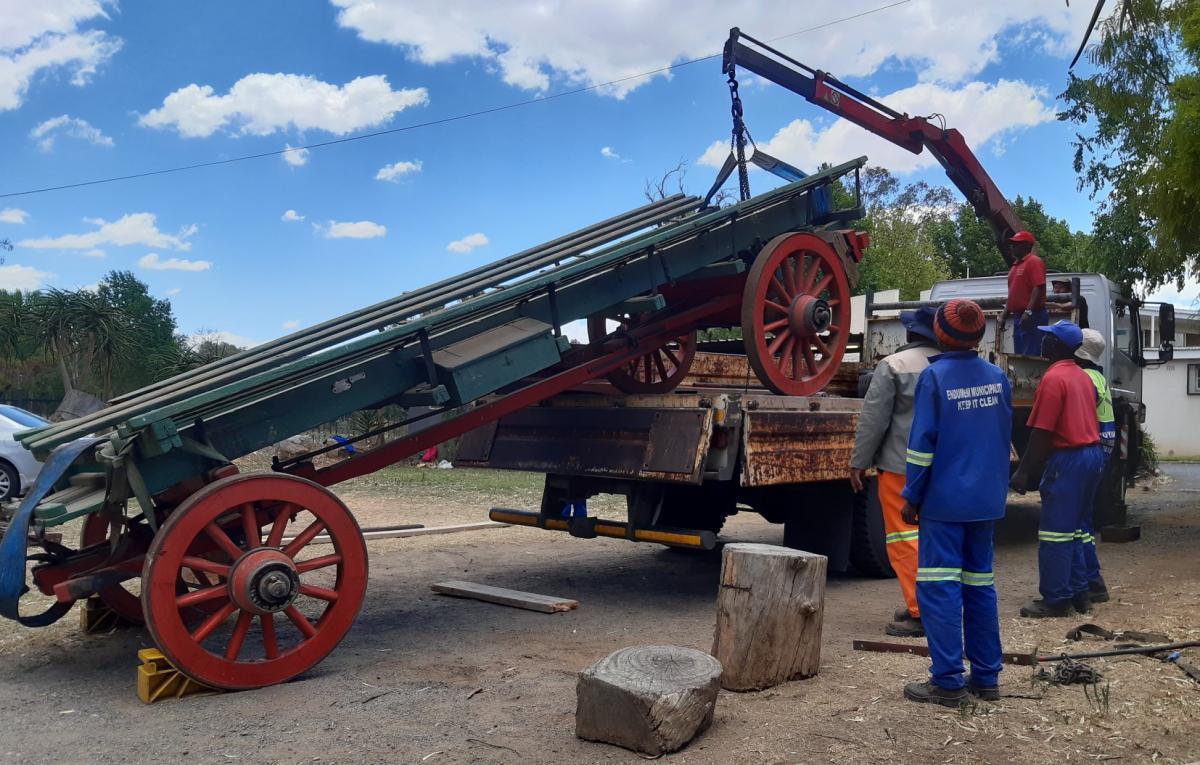 Yesterday staff from Talana Museum went off to Ladysmith to collect items donated by the Ladysmith Historical Society. Many years ago the old blacksmith works run by Mr Singh at Wasbank ended up with the Ladysmith Historical Society and was put on display at the Old Toll House in the town. However as they are no longer in a position to keep the exhibit we were asked to accept it and so the whole collection has come back to Dundee, including a 130-year-old wagon.
In the heat and wind we loaded up all the valuable items and brought them back. Out thanks to Aviemore Mine and Buffalo Coal for their support with a truck and skilled artisans to assist - thanks Norman and Ivan - and of course to our own staff - who are always willing to go not only the extra mile but so much further. Couldn't have done this without you guys.
Talana Museum - 31 October 2019
Created
Thu, 10/31/2019 - 08:59
Disclaimer: Any views expressed by individuals and organisations are their own and do not in any way represent the views of The Heritage Portal.