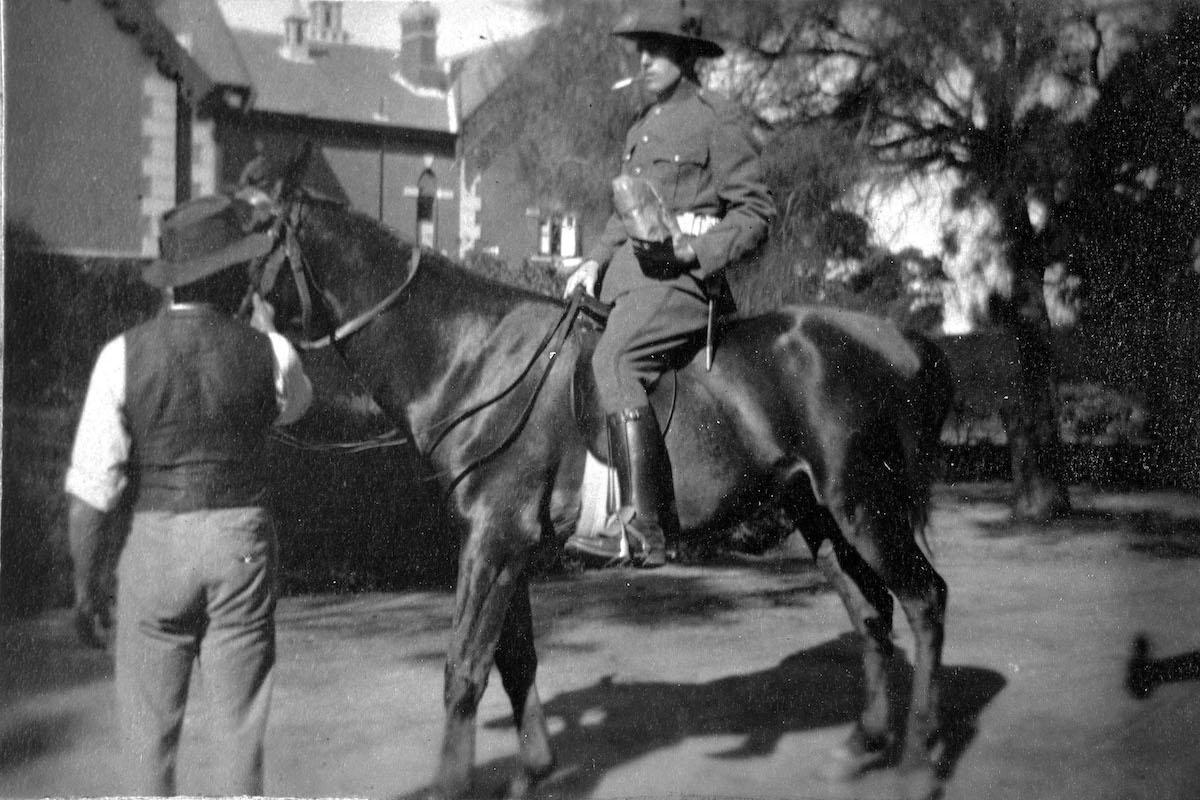 With the 100th anniversary of the Armistice coming up on the 11th, I thought readers would be interested in the experience of the Struben Family, gold pioneers of the Witwatersrand in 1885. World War 1 caught the family by surprise! Fred Struben, younger brother of the two gold pioneers, was living in Devon, England. He brought his family, wife Mable, daughters Stella and Lilian and son Leicester, out to South Africa for the wedding of Lilian to Tommy Skewes-Cox.
Photographs of Lilian Struben and Tommy Cox
They stayed at the beautiful Beau Soleil House, now a school for music in Cape Town. They were forced to stay in SA because of the war, but son Leicester joined the English Army and then was seconded to the new Royal Flying Corp. During operations he was shot down and his body was never recovered. The family built a memorial hall for his memory in Spitchwick, Devon.
Fred Struben at Beau Soleil circa 1914
The Memorial Hall
Powerful words
Grave of Leicester Struben
If anyone wants to find out more contact Rod Kruger - krugerrod@gmail.com
Created
Sun, 11/04/2018 - 13:56
Disclaimer: Any views expressed by individuals and organisations are their own and do not in any way represent the views of The Heritage Portal.