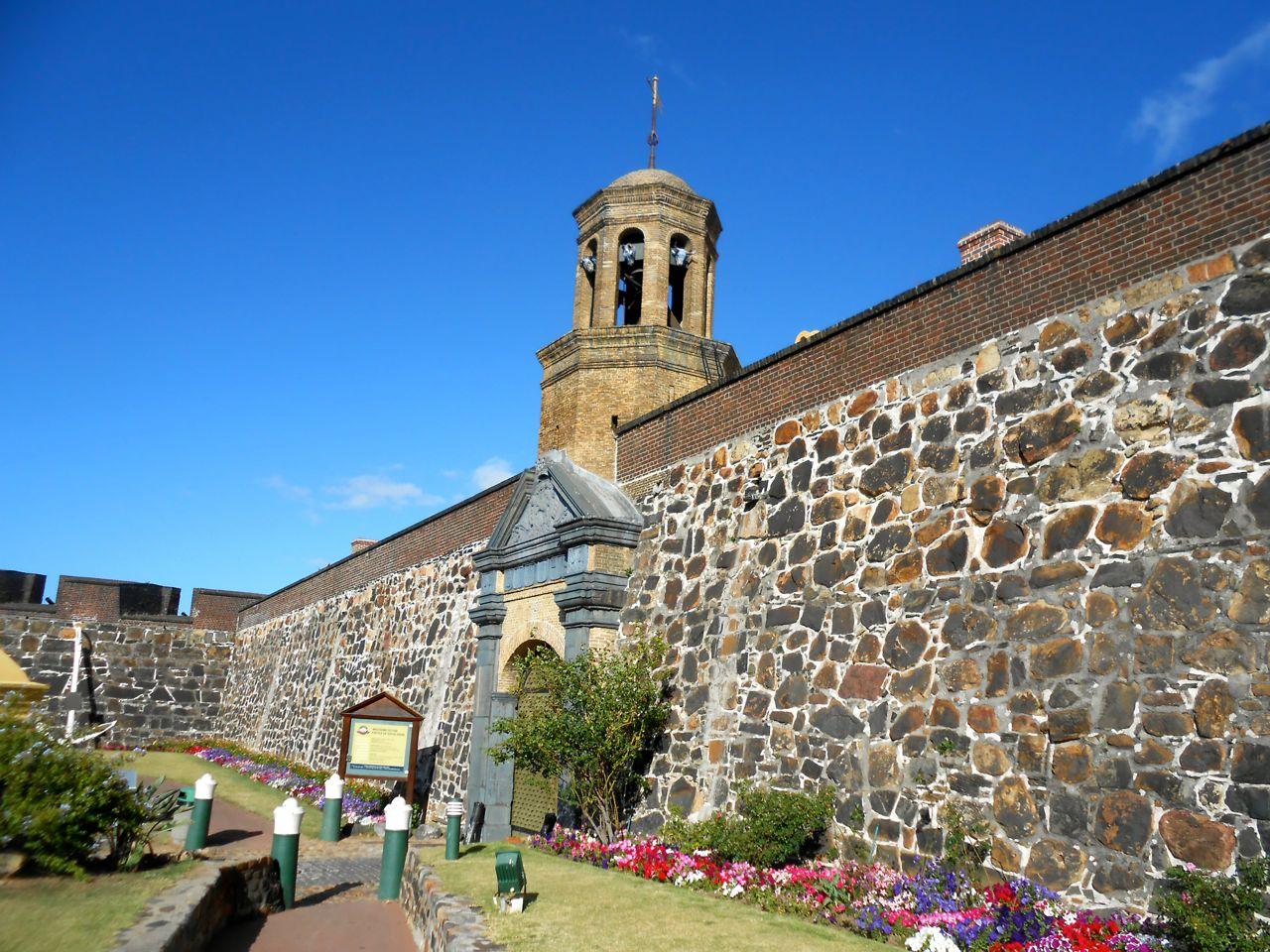 First Nations to democracy: three centuries of stories about the shaping of the Cape Town as we know it. Hugely knowledgeable and experienced, Lesley Cox, is leading this new walking tour. We start by the main yellow gates of the Castle of Good Hope, 9:30am and finish at 11:30am, at the Company's Garden Restaurant.
At the Castle moat, we'll get a sense of life before the European settlers arrived. We'll absorb the views of the City Hall and Grand Parade, before walking to the front of City Hall where there is the newish statue of Nelson Mandela, where he gave his speech on the day of his release. Next will be Church Square, which Lesley calls the Slave Precinct. Here we'll get an understanding of early settler life at the Cape. We'll then stop in front of St George's Anglican Cathedral and the segment of the Berlin Wall. Then we'll head through Company's Gardens. On route we will we engage with South Africa's political history, especially when we are outside South Africa's Parliament. We'll pass the statues of Queen Victoria, Jan Smuts, Cecil Rhodes and World War memorials.
Cape Town City Hall (The Heritage Portal)
Lesley, with 169 reviews in TripAdvisor all five out of five, has been guiding for 18 years in and around Cape Town. She has an Honours Degree in History from the University of South Africa and specialises in walking tours in city centre. Some of you may have met Lesley as she regularly attends Culture Connect's open tours and lectures about South African history. Lesley has just been voted onto the committee of the Simon van del Stel Foundation of Cape Town, nationally known as the Heritage Association of South Africa.
Sat 24 Oct and Fri 6 Nov 2020
R275 per person; (R250 each for payment one month prior).
All tours will be small (about 10 people), with social distancing aided by mic's and earpieces.
Email kate@cultureconnectsa.com or WhatsApp/tel 072 377 8014.
This walking city tour can be commissioned for a private tour at a mutually convenient date.
Remember to wear a mask and footwear good for walking on pavements. Please dress according to the weather and, if you are likely to get thirsty or peckish, water and snacks. As with all cities around the world, please keep your phone and wallet safe during the tour; leave jewellery at home.
Created
Wed, 10/14/2020 - 16:37
Disclaimer: Any views expressed by individuals and organisations are their own and do not in any way represent the views of The Heritage Portal.