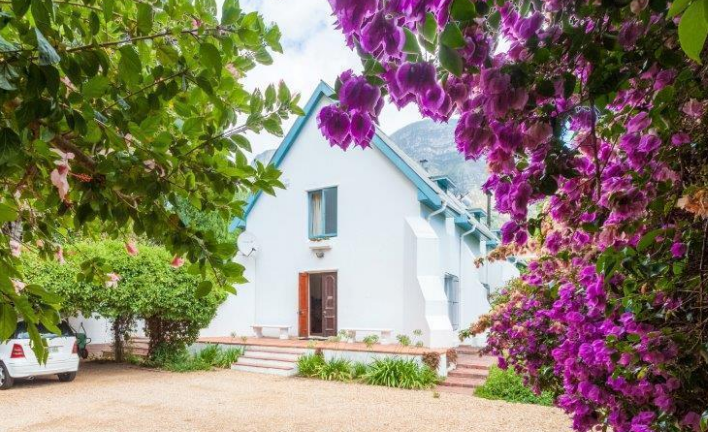 Built in the 1860's, the Chapel, just off Palmboom Road was the second place of worship in Newlands Village. As the congregation in the area was growing, the original Chapel was becoming too small. As there was no bridge over the Newlands River at the time, the congregation would have to travel too far to get to the Claremont parish and so eventually Bishop Gray, the first Bishop of Cape Town, gave in and some land was given, this time down Palmboom Road on its South side with the Newlands stream just beyond. The cost would be about £500 and when the community had raised £100, construction began using sun-dried bricks and Bishop Grays wife, Sophy, as the architect

The land extent is 1472m, the walls are nearly three feet thick and there are five buttresses on the North wall and four on the South.

Originally built to use as a school, church hall and later for services, the building had to be altered when it became a private house. That being said, much of the old church remains including the original pine ceiling, the doors, the circular window opening in the West wall, two other windows with flattened arches and the raised wooden floor at the West end (now a grand study).

Stepping into the current home you are welcomed into a warm lounge with large, working, feature fireplace and beams running the length of the room. A comfortable dining room leads to farm style kitchen with separate laundry/scullery. Upstairs there are two bedrooms, both en-suite, with the original church ceilings.

There are a further two self-contained flatlets located next to the river.

The lounge and kitchen open onto the patio, garden and pool where you can relax on hot summer days or enjoy your morning coffee while listening to the sounds of nature and the river running by. Stunning mountain views from the garden and pool.

With land this size, parking for 6 cars, a rarity in the village, and the heritage that comes with this property, you are looking at something unique and so special.

The main house can easily be converted back to its former church glory and bedrooms can be incorporated along the riverside or as you wish.

A true gem in sought after Palmboom Road. This could be a masterpiece!
Jessica Hull - 072 456 1354 or jessica@dogongroup.com
Price: R16 000 000
Created
Fri, 02/03/2017 - 14:31
Disclaimer: Any views expressed by individuals and organisations are their own and do not in any way represent the views of The Heritage Portal.