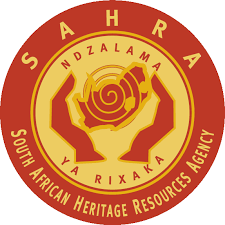 The South African Heritage Resources Agency (SAHRA) is an agency of the Department of Arts and Culture tasked with an overall legislative mandate to identify, assess, manage, protect, and promote heritage resources in South Africa. SAHRA invites suitably qualified individuals for the following vacancy.
MAIN PURPOSE:
To assist with SAHRA's planning and reporting within the Planning, Monitoring and Evaluation (PME) unit across the organization.
KEY PERFORMANCE AREAS:
Complete a variety of administrative tasks linked to M&E
Consolidate and write reports where necessary
Assist with Planning and coordination within the unit
Data capturing, filing and storing of important files
Liaise and communicate with relevant staff and managers
KEY REQUIREMENTS
The candidate must be able to demonstrate the following:
Have completed an Honours Degree in Social Sciences, Developmental Studies, Psychology or a Research Related field. Preference will be given to candidates who have or are in the process of studying a qualification specializing in Monitoring and Evaluation
Excellent verbal and written English communication skills
Strong understanding of administrative processes
Proficient in MS office specifically: Excel, Word and Power Point
The ability to be a team player and have good interpersonal skills
Must be interested in M&E and must want to learn more about the field
Be a confident self-starter and self-motivated
Must have organisational skills, the ability to prioritise, multi-task and work to meet deadlines
Be a South African citizen
It would be preferable for the candidate to have a code 8 driver's license.
Must have a proven academic track record
Must have a clear criminal record
Salary: R5000.00 
Closing Date: 21 November 2016
Applications must be accompanied by a detailed CV with contact details of three referees and certified copies of 1) relevant qualifications; 2) driver's license and 3) Identity Document.
Apply via PNET (click here)
Please note that SAHRA is an Equal Opportunities Employer. SAHRA reserves the right not to make an appointment. Candidates with disabilities are encouraged to apply and an indication in this regard would be appreciated.
Created
Tue, 11/08/2016 - 09:34
Disclaimer: Any views expressed by individuals and organisations are their own and do not in any way represent the views of The Heritage Portal.