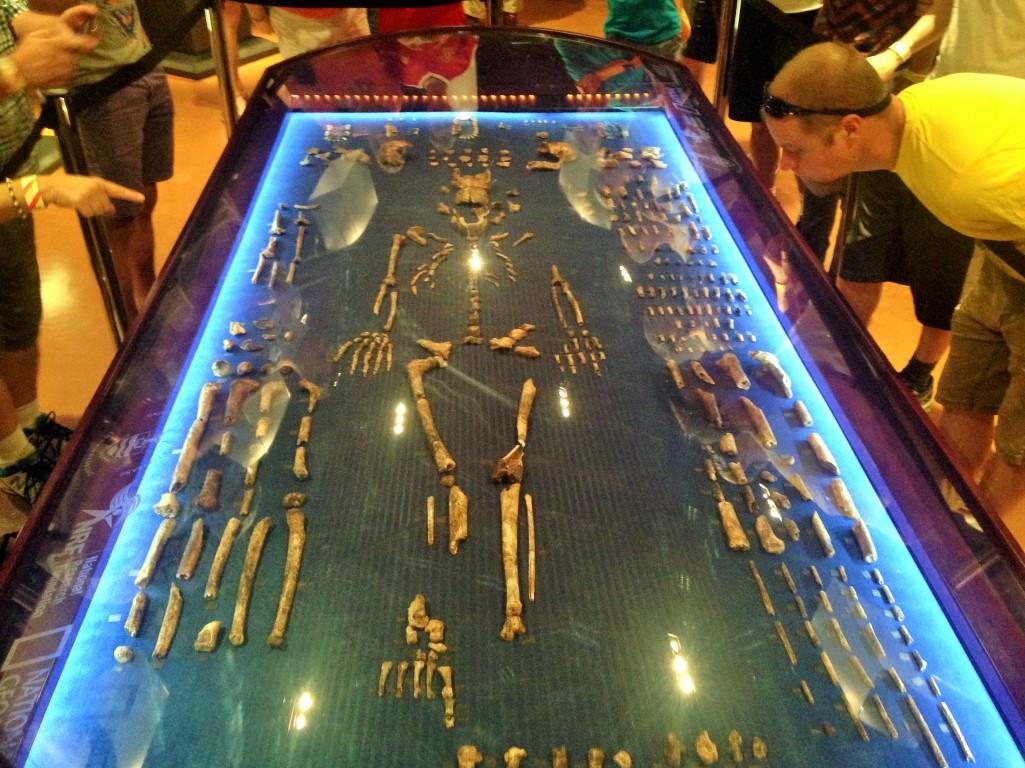 Discovered deep in a cave in the Cradle of Humankind in September 2013, Homo naledi is the newest member of the human family. Two short excavation periods recovered more than 1500 remains of unprecedented quality and completeness making it the largest known hominin fossil deposit on the continent of Africa. In addition, the nature of the deposit is unique and suggests that Homo naledi may have been engaging in complex behaviours previously assumed to have been practiced only by modern humans.
Steven Tucker, a qualified Chartered Accountant and Registered Auditor started exploring caves in 2010 with the Speleological Exploration Club. In 2013 he was part of the team who discovered and mapped Armageddon Cave, one of the largest caves in South Africa. A few months later he and fellow caver, Rick Hunter, entered an unknown chamber in the Rising Star Cave System and discovered the remains of a new species of human ancestor, Homo naledi. The find garnered international attention for the amazing volume of material, as well as the excellent preservation and unusual depositional context. Shortly after the Rising Star expedition, Steven joined the Evolutionary Studies Institute at the University of the Witwatersrand full-time as an explorer, leading a team in surface and sub-surface explorations around the Cradle of Humankind and assisting with excavations at several sites, including Rising Star and Malapa.
Date: Thursday 20 July, 2017 Time: 20:00
Venue: The auditorium, Roedean School, 35 Princess of Wales Terrace, Parktown, Johannesburg
Charge: Members free Non-members: R30
Any questions contact Law Pinto on 0836876683
Created
Mon, 07/17/2017 - 05:39
Disclaimer: Any views expressed by individuals and organisations are their own and do not in any way represent the views of The Heritage Portal.