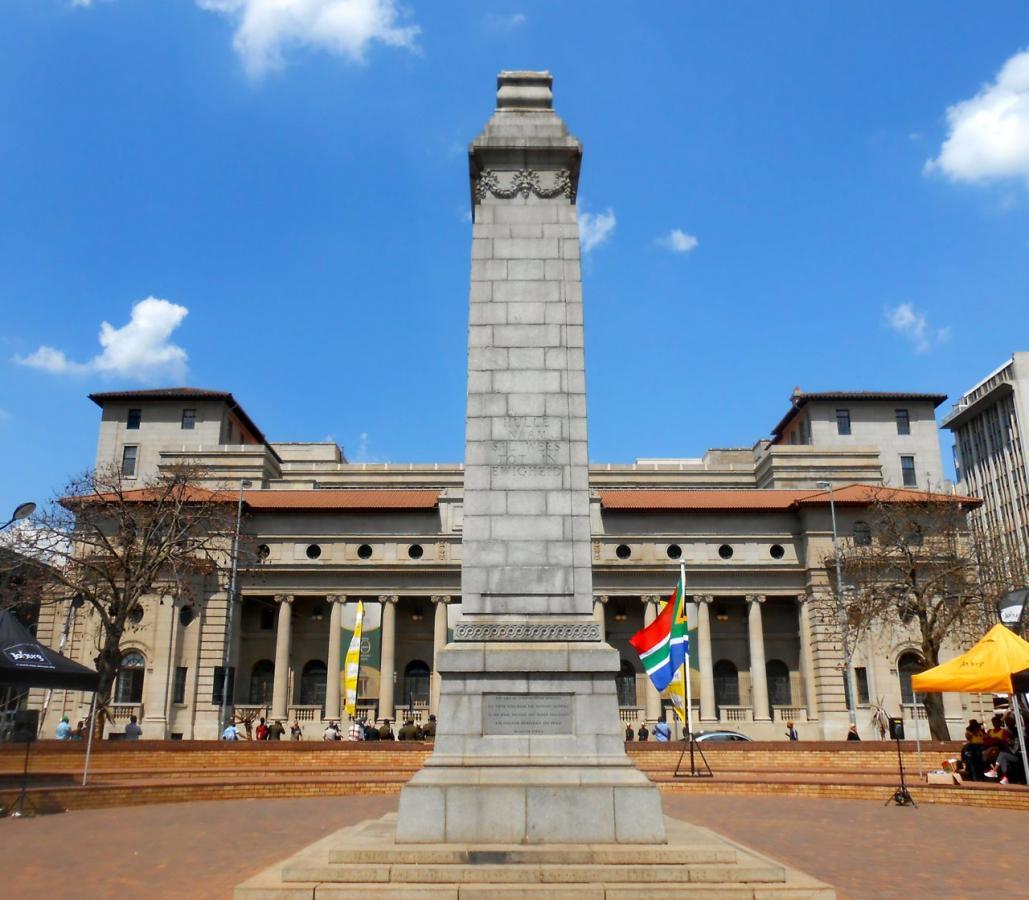 Tribute will be paid to the fallen during the annual National Civic Remembrance Sunday service to be held on Sunday, 10 November 2019, at the Cenotaph in Harrison Street, Johannesburg. A focus for this year is the "80th Anniversary of the start of World War II in Poland" and the reason our soldiers volunteered to serve known as the "Spingboks".
National Civic Remembrance Sunday service honours all South Africans who made the supreme sacrifice for their country in wars and conflict, including the struggle for democracy.  The commemoration in Johannesburg is the largest of its kind in South Africa, and links with Remembrance Day events held in many cities in countries around the world.  
National Civic Remembrance Sunday will open with a march-past the Cenotaph in Harrison Street, featuring military veterans' organisations and military bands, supported by the South African National Defence Force (SANDF), and with hundreds of civic marchers in the parade. This will be followed by an inter-faith religious service to be led by Reverend Robin Petersen.
As part of the Service, wreaths will be laid by senior SANDF officers, diplomats, civic dignitaries, a large variety of military veteran organisations, and youth groups. The wreath-laying will be led for the first time by the Speaker of Council, Cllr. Vasco da Gama, laying the first wreath on behalf of the citizens of the City of Johannesburg as he is responsible for our veterans.
The event will start at 14:30 and is open to members of the media and the community at large.  Loose flowers will be available free of charge for members of the audience to lay in memory of the loved ones who lost their lives in wars and conflict, including the struggle for democracy.
Download the programme below.
Ends
Issued on behalf of the Speaker's Office City of Johannesburg
Nthatisi Modingoane, Deputy Director - Group Communications Department, Cell: 082 467 9228
Click here to read on article on why we should observe Remembrance Day in South Africa.
Created
Fri, 11/08/2019 - 10:49
Disclaimer: Any views expressed by individuals and organisations are their own and do not in any way represent the views of The Heritage Portal.