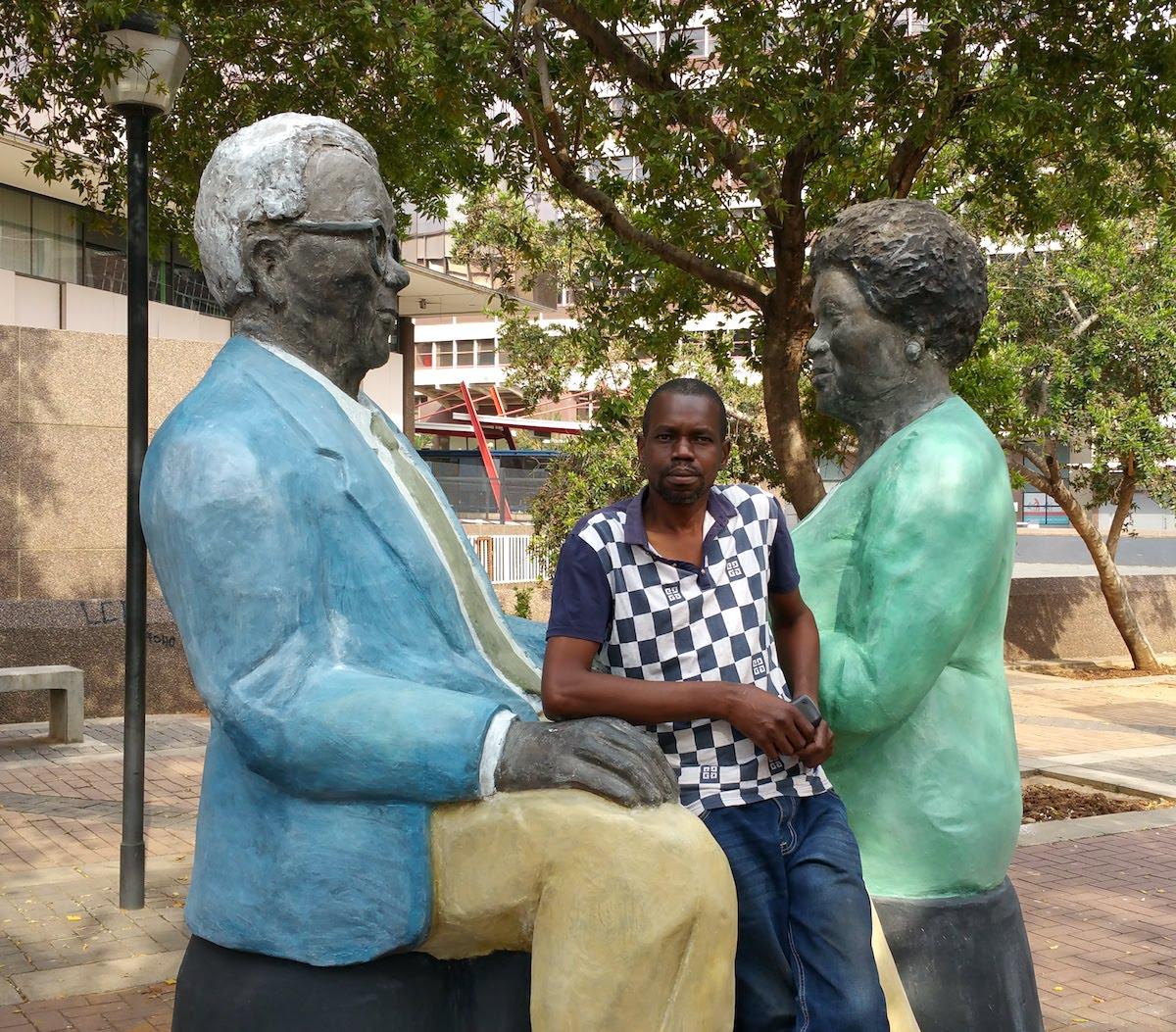 The western edge of the original Randjeslaagte triangle is one of our City's most culturally rich and important neighbourhoods, and it is here, amongst a polyglot population, where a number of famous Struggle Heroes found places to live and places to work. 
Our tour explores its old buildings – Gardee's Arcade, Rosenberg's Building and others – and its surviving shops - Limbada Books, Fry Pan Bazaar and Starlite Dress shop – but our focus will be on the famous personalities who lived and worked here - Albertina and Walter Sisulu, Oliver Tambo and Nelson Mandela, and Ahmed Timol who sadly never experienced Freedom Day. 
And excitingly, we unveil a number of blue plaques, including to Kathy Kathrada at Kholvad House.
Unfortunately due to the concert taking place on Mary Fitzgerald Square we are starting at The Franklin.  So drive across the Queen Elizabeth Bridge and keep straight in Simmonds Street.  Turn right into Pritchard Street, left into Diagonal and left into Helen Joseph (formerly President Street).   Parking at The Franklin is on your left.
Do NOT cross the Nelson Mandela bridge. 
Parking at the Franklin will cost R30 per car for the afternoon. The tour starts outside the Franklin's entrance in Pritchard Street. 
Email mail@joburgheritage.co.za to book.
GUIDES: Flo Bird and Denise Alexander
PARK: The Franklin.  Enter from Helen Joseph (formerly President) Street Parking will cost R30 per vehicle for the afternoon. NB  Go into town on the Queen Elizabeth bridge to avoid traffic going to the HIP HOP Concert on Mary Fitzgerald Square
MEET: In Pritchard Street outside the entrance to The Franklin.
TIME: 14h00 – which means you need to have parked by 13h45!
DURATION: 2.5 hours
COST:  R100 for members and R170 for non-members   (The parking fee is not included) 
MAXIMUM No: 50
Created
Wed, 04/17/2019 - 07:07
Disclaimer: Any views expressed by individuals and organisations are their own and do not in any way represent the views of The Heritage Portal.