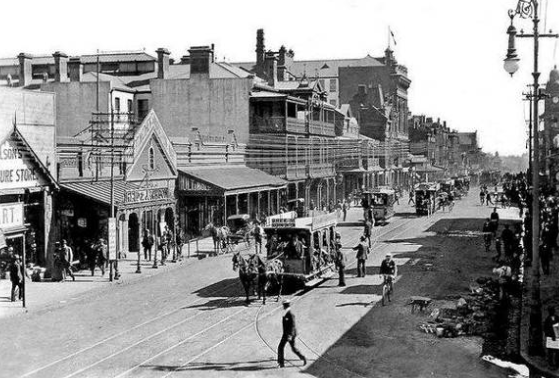 A remarkable memoir of  R W Kelly who lived in Johannesburg from the 1890s to about 1930 is available for download (click here or use the download link below the notice). It is a memoir that was discovered, transcribed and edited by his grandson Robert Wilmot. It is a rare find as it is a first hand account of Johannesburg as a raw new, boom and bust type of town. Kelly was at the centre as someone who had entrepreneurial spirit, practical building and carpentry skills and a readiness to take risks. He was a Johannesburg pioneer and represented a class of immigrant who came to South Africa, found a niche and made a home. 
The first part of his memoir is about his childhood and growing to adulthood in the Isle of Man. Another unusual feature is that he wrote about himself in the third person.     
The pity is that the memoir tailed off towards the end - it was evidently written in old age. The third and final part of the memoir is about the Second World War and is not nearly as interesting as the first or second part.
I have managed to trace some references to Kelly – in for example his participation in the  Manx society in Johannesburg -  he was very much a Manxman as was D F Corlett.  Robert and I also picked up some references to property he owned on the East side of Johannesburg.  
I would like to thank Robert Wilmot for involving me and also for his readiness to share the memoir with South Africa's heritage community. The original is deposited in the Museum on the Isle of Man.
Kathy Munro - January 2018
Portrait of R W Kelly
Category:
Announcements
Objects Artefacts Books
Created
Tue, 01/09/2018 - 17:50
Disclaimer: Any views expressed by individuals and organisations are their own and do not in any way represent the views of The Heritage Portal.