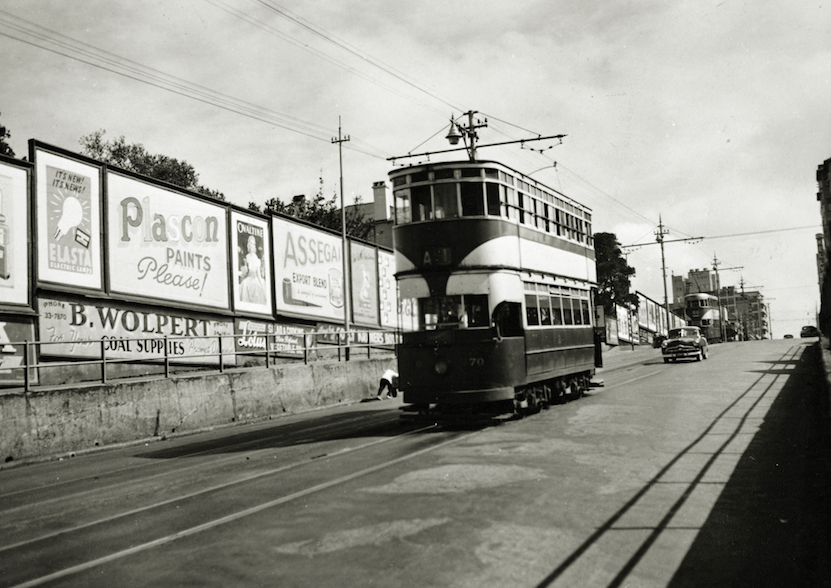 The Workers' Museum recently launched the exhibition "From Horse Drawn to Electric Current: The story of Joburg Trams". This is a photographic exhibition which traces the history of trams in Joburg until they were decommissioned in 1961. The exhibition will run until 24 August 2018. Click here to view the location of the Workers' Museum.
After the discovery of gold on the Witwatersrand in 1886, and the establishment of Johannesburg, the Transvaal Government granted a concession for the operation of trams in the streets. The Johannesburg and Suburban Tramway Co. Ltd was formed, and in 1891 it opened up its first four miles of horse tramways. ​
The company was granted a 30-year concession to work tramways by animal power. Tramcars were imported from England and modified in Johannesburg. The open trams commonly called the "Toast Racks" were very nice in warm weather, but after a few severe storms there was a clamour for the closed tramcar versions. 
Early horse-drawn trams had rubber-banded wheels, but later ran on tram tracks. They were drawn by two, three or six horses, and some of them comprised of two coaches. Later double-deckers were introduced.
From 14 February 1906, trams were converted to electrical power until they were decommissioned in 1961.
By 1925, the overhead tram lines reached a distance of 136km and were serviced by 191 cars. Before 1939 there were 242 tramcars plus another 138 motor buses and 38 trolley buses that serviced other routes. With the increase of traffic in general from the 1930s, negotiations began to look at lowering the railway lines starting with Jeppe. This work started in 1936. The Main Street subway was eliminated and bridges built at Nugget Street, Cleveland, Denver, Tooronga, Geldenhuis and 6th Ave, Mayfair.
By 1954 it was decided that most of the trams were at the end of their useful life and would be replaced by trolley-buses over a period of seven years. The last trams ran on 18 March 1961, exactly 70 years after the first horse-drawn tram left Market Square. The very last electric tram, a 40 year-old double-decker, was driven by the mayor of Johannesburg Dave Marais.
In his farewell remarks on the last day of trams in the streets of Johannesburg, Mayor Marais said, "It is said, that there is no room for trams in a City like Johannesburg".
For more information contact Rambau Fhatuwani from the James Hall Museum of Transport - monei.rambau@gmail.com
Joburg's Last Tram
Created
Tue, 05/29/2018 - 16:06
Disclaimer: Any views expressed by individuals and organisations are their own and do not in any way represent the views of The Heritage Portal.