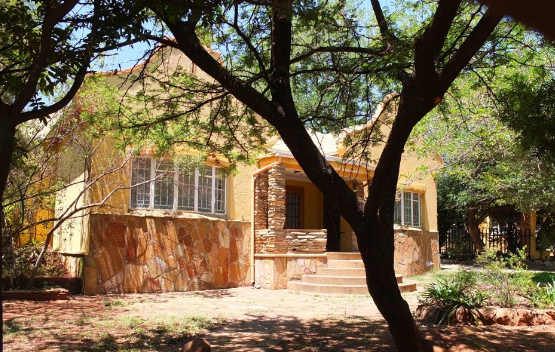 The beautiful historical suburb of Rossmore is again under threat following the renewal of an expired PHRA-G resolution. The latter resolution provided a developer permission to demolish four historical properties. Two multi-storey, high density buildings consisting of 132 small sectional title appartments are proposed for the site. Such high density development is in direct opposition to the City's SDF provision for Rossmore. The Developer's vision is to convert the Rossmore suburb into multi-storey high density buildings that will impact on the greater parts of Brixton, Auckland Park and Hursthill.
As early as 1912, the suburbs of Brixton, Auckland Park and Westdene encapsulated the land of Rossmore. The construction of family residences in Rossmore flourished in the 1930's. This historical period of Rossmore is also marked by the construction of the Anstey's building in Johannesburg. The demolition is unconceivable since significant public participation meetings resolved that only the areas along Brixton's High Street and the Empire-Perth Corridor should be developed into high density areas.
Created
Thu, 01/26/2017 - 18:08
Disclaimer: Any views expressed by individuals and organisations are their own and do not in any way represent the views of The Heritage Portal.