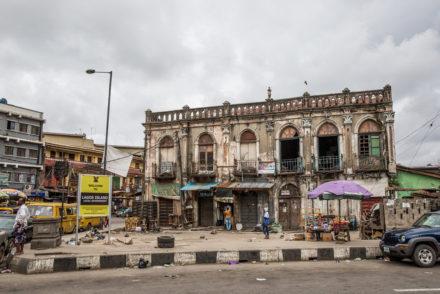 This is a petition against people who have literally taken laws into their own hands. This is a fight for the sovereignty of the laws that form the basis of this country called Nigeria.
Sunday, 10th September 2016 marks a dirty taint on the history of Lagos and Nigeria as a whole. It was the day 'developers', acting in total disregard for the constitution, tore down a 161-year old beauty that carried immeasurable value for the life and soul of a people. The building was the epitome of the Lagos Brazilian Style of architecture brought in by returnee slaves.
Ilọjọ Bar (Casa do Fernandez) was declared a national monument in 1956 by the National Commission for Museums and Monuments (ncmm.gov.ng) and is protected by National Commission for Museums and Monuments Act – (http://www.nigeria-law.org/National%20Commission%20For%20Museums%20and%20Monuments%20Act.htm).
The National Commission for Museums and Monuments has it boldly listed (No. 44) on their Monuments and Sites page – http://ncmm.gov.ng/?page_id=442
So, what happened?
The Nation newspapers broke this sad news first on their website here – http://thenationonlineng.net/161-year-old-ilojo-bar-demolished/ .
LEGACY is making the following demands:
1) The perpetrators of this dastardly act MUST be brought to book. We will not rest until they face the full wrath of the law.
2) LEGACY has the full measured drawings of the original building to enable it to be reconstructed exactly as it was. AND THIS IS EXACTLY WHAT SHOULD BE DONE.
Please add your voice to this cause by sending a message to the commission by filling the form below.
Regards,
Desmond Majekodunmi
President, LEGACY
Created
Mon, 09/19/2016 - 06:38
Disclaimer: Any views expressed by individuals and organisations are their own and do not in any way represent the views of The Heritage Portal.