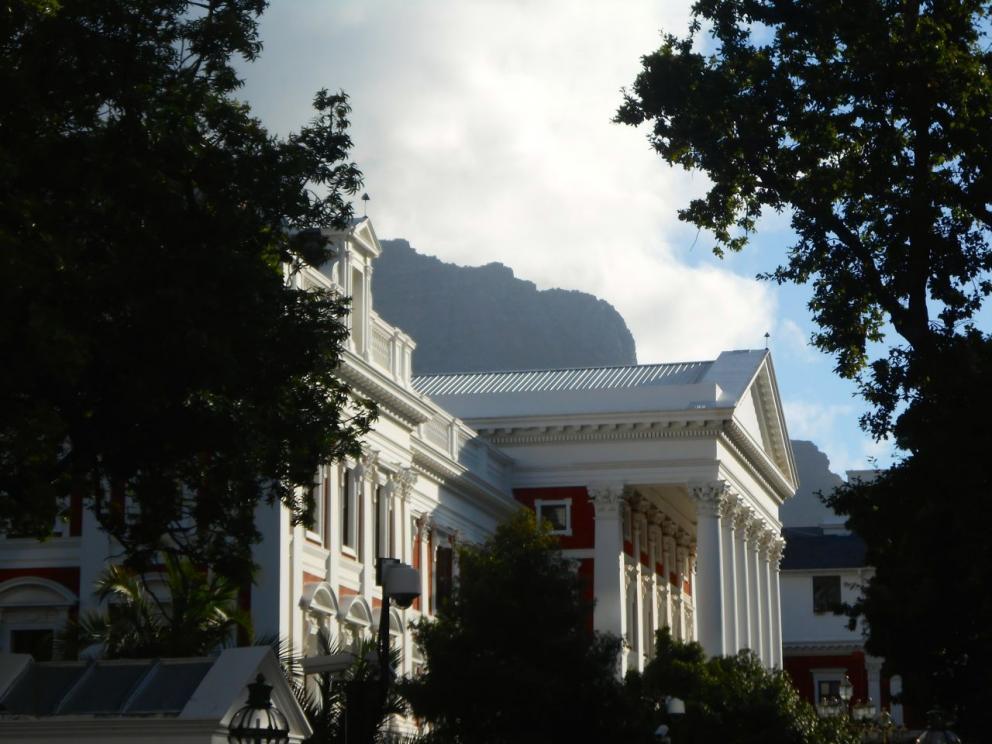 South Africa's Parliament has a phenomenal art collection. It ranges from small water-colours of landscapes and indigenous people by François Levaillant (1753 – 1824), to the 120m long Keiskamma Tapestry on the history of the Eastern Cape until the 1994 democratic elections.
We will also see art kept in storage. This includes the painting used for Jan van Riebeeck, the first commander of the initial Dutch settlement, on South Africa's currency which turned out not to be him! There are also portraits by artists considered top of their game, notably Sir William Orpen (1878 – 1931).
Parliament's architecture stretches over 100 years. It began as a colonial seat of power for the British Cape colony and has been adapted and expanded ever since, most notably for Apartheid's extraordinary Tricameral Parliament (1984 to 1994). We're visiting when Parliament is sitting and will see the main chamber 'in action'.
This is one of Culture Connect's most popular open events – it gives a fascinating insight to South Africa's history, art and politics. For the first time, our tour will include a facsimile of a large map, given by the Chinese Government, some consider as the oldest map of Africa.
Our host once again is Lila Komnick, who has worked in Parliament for over 30 years – first as a Hansard reporter, and then in the the Artworks Office of Parliament when it was established in 2001.
Lunch is very close-by at a private venue, 6 Spin St, which was designed by Sir Herbert Baker who also did one of Parliament's extensions.
Date: Wed 14 Nov, 10am – 1:30pm
Cost: R550 pre Nov, then R700, which includes a full briefing and De Meye wine at lunch (half price for lunch only)
Pre-booking essential: kate@cultureconnectsa.com or WhatsApp/phone 073 377 8014
For security reasons, a scan of your South African ID or passport will be needed a week in advance. 
Created
Fri, 10/12/2018 - 16:38
Disclaimer: Any views expressed by individuals and organisations are their own and do not in any way represent the views of The Heritage Portal.