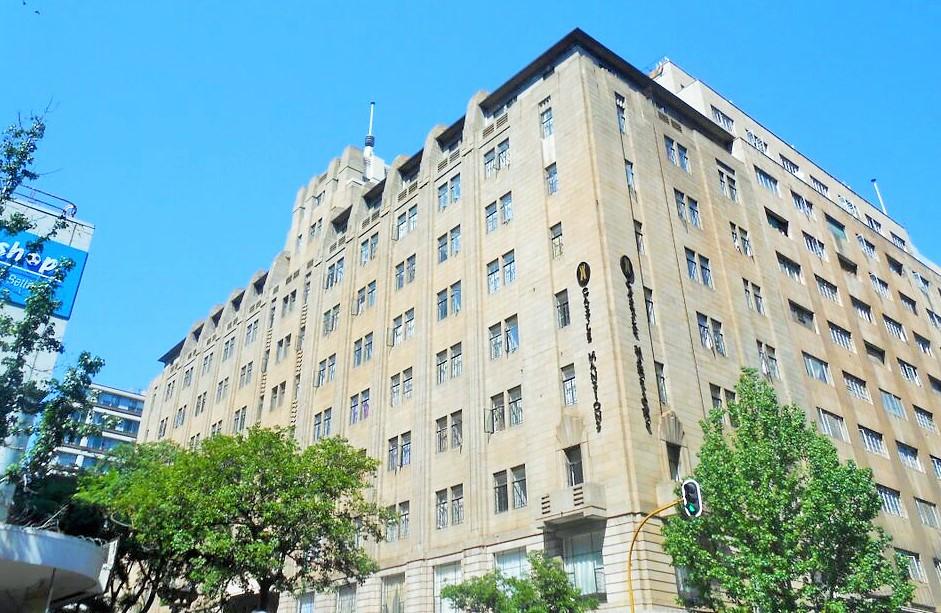 In the 1930s Johannesburg rose up from its foundations to become a world city in the midst of a world depression. In the building boom that followed the abandonment of the gold standard, the city developed an overwhelmingly art deco character which survives to this day.
The Englishness of the 1920s was eclipsed by the new modernism emanating from the United States: ziggurats rising into the New York skyline; rounded, streamline shapes from the fetish speed objects of the 1930s; projecting horizontal motifs and chevron friezes.   
The pre-eminent architects of the period, JC Cook & Cowen and Obel & Obel, intoxicated by what they had seen and learned on visits to the great metropolises of the United States, competed with each other to design buildings that were taller, more luxurious, and more startling in their decorative details. 
Explore their legacy in a tour that encompasses Astor Mansions, Castle Mansions, Anstey's, Manners Mansions, Dorchester Mansions, Dunvegan Chambers and other great art deco piles.
Email mail@joburgheritage.co.za to book
GUIDESL Brian McKechnie, Colin Berger and Candice Keeling
PARK: Carlton Centre Parking, under the old Ice Rink
MEET: At the pedestrianized section of Fox Street between Kruis and Joubert
TIME: 14h00
DURATION: 3 hours
COST: R80.00 for members and R130.00 for non-members
MAXIMUM No: 50
Created
Wed, 03/01/2017 - 16:47
Disclaimer: Any views expressed by individuals and organisations are their own and do not in any way represent the views of The Heritage Portal.