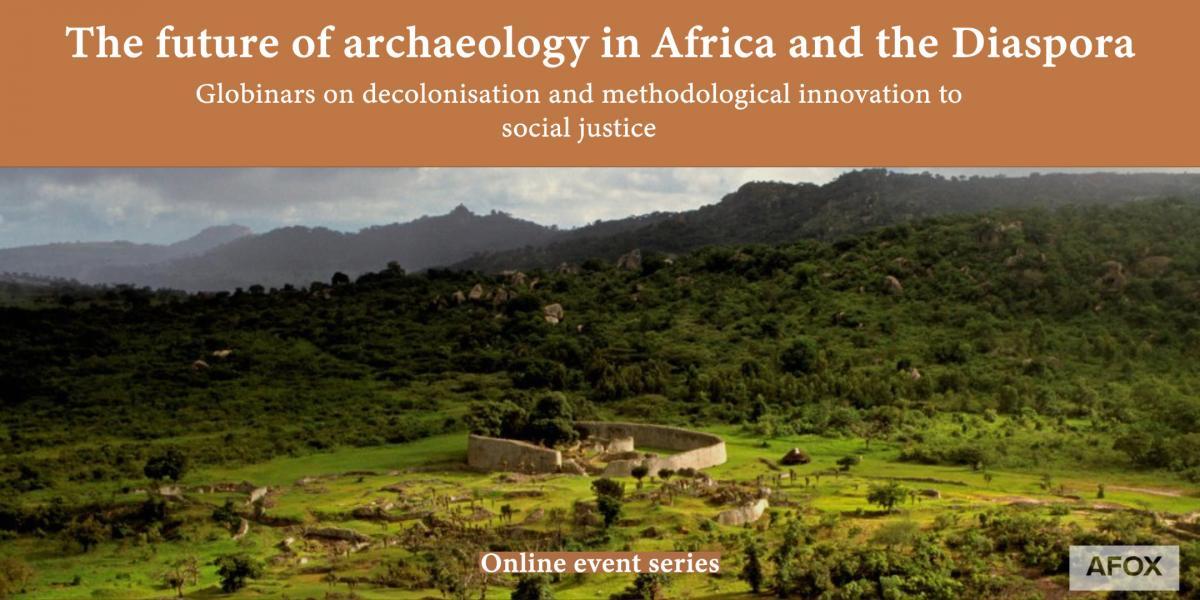 Can archaeology reinvent itself to go beyond colonial applications & contribute towards sustainable development? In collaboration with partners across the globe, AfOx will host monthly 'Globinars' on the future of anthropological research. The webinars will feature experts from around the world to explore questions such as:
Can we apply Africa's archaeological and cultural heritage to contribute to sustainable development, trans-cultural education and social justice?
How can we reinvent archaeology with positive knock-on effects to social justice
Who receives and benefits from funding for research? 
Globinars schedule: 
Title: African archaeology at home and in the diaspora: funding & the role of professional associations
Date: 19 March 2021
Time: 4pm UK time
Register here
Title: Archaeological science in Africa and the Diaspora: present situation & future prospects
Date: 23 April 2021
Time: 4pm UK time
Register here
Created
Wed, 03/10/2021 - 11:38
Disclaimer: Any views expressed by individuals and organisations are their own and do not in any way represent the views of The Heritage Portal.