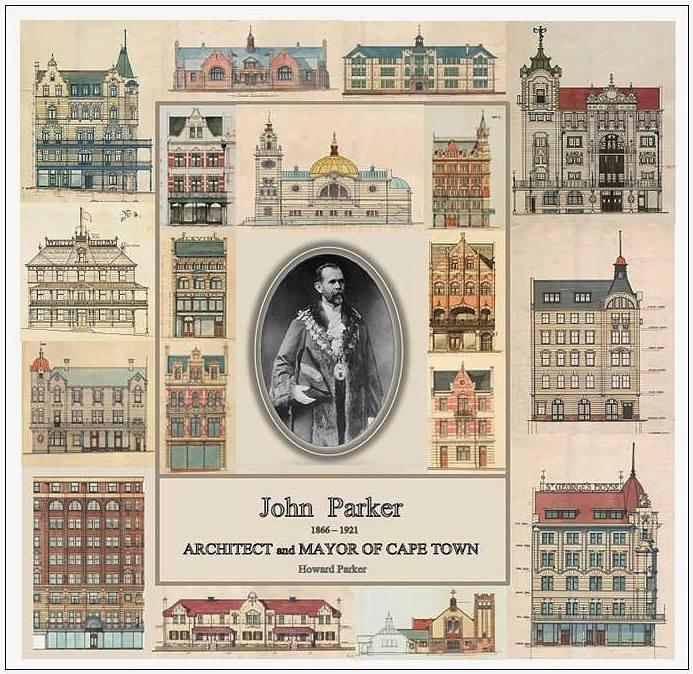 John Parker was 15 years old when arrived in Cape Town in 1882. Majestic Table Mountain formed a dramatic backdrop to the dusty colonial settlement of 80,000 people. The sights and sounds of his new home must have been in stark contrast to his native Glasgow, one of the most industrialized cities in Europe, with a population of 600,000.
Having apprenticed with a firm of architects when he was 13 years old in Glasgow, John soon found employment with Cape Town architect Charles Freeman. His good judgement, charming ways, forthrightness and at times "cheek" (which he is said to have inherited from his mother) made Freeman anxious about John's rising position in the firm. He had integrated well into the Scottish community through his membership in the choir at St. Andrew's Presbyterian Church, and he soon saw an opportunity to start his own career as an architect.
Susan, his Glasgow Sunday School sweetheart, needed little persuasion from John and soon joined him at the Cape. They did not waste time raising a family and between 1893 and 1908, eight children were born.
As if raising a large family and running a growing architectural practice weren't enough, John developed a keen interest in municipal politics, with a particular interest in the unification of the suburbs around Cape Town. He was known as a self-professed "municipal socialist" and was elected to the City Council. He became the First Mayor of Greater Cape Town (1913-1915).
The book is available in softcover format.
It is in a large coffee table format 305 x 305mm and is richly illustrated with full color illustrations of John Parker's architectural drawings.
Created
Tue, 08/25/2020 - 06:01
Disclaimer: Any views expressed by individuals and organisations are their own and do not in any way represent the views of The Heritage Portal.