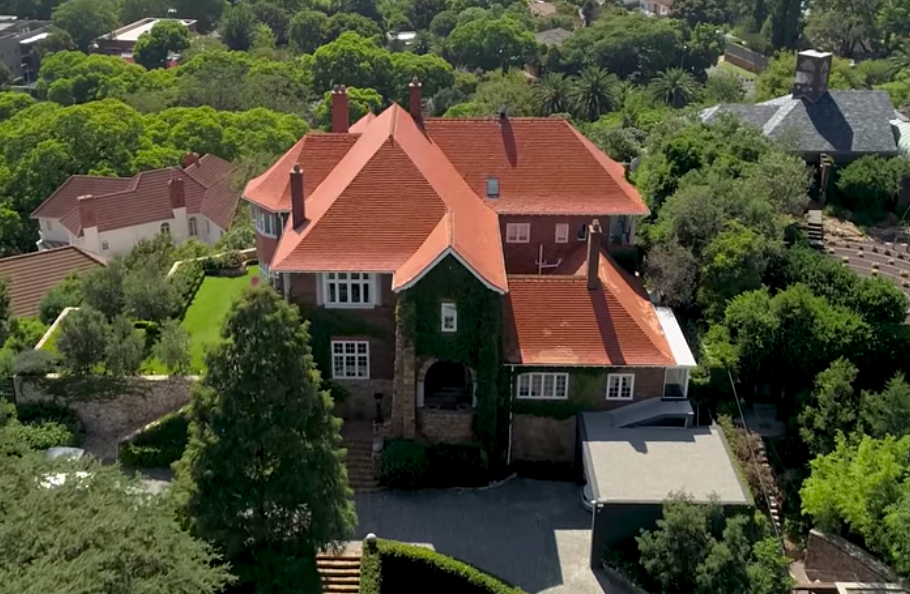 The Johannesburg Heritage Foundation continues to install blue plaques across the city. Here are the inscriptions from a few of the recently unveiled plaques:
Castle Ridge, Westcliff
Prominently sited on the peak of the Westcliff ridge the aptly named Castle Ridge is a fine example of late Edwardian residential architecture abounding in hammer-dressed stone from the Westcliff Ridge itself. It rises from the rocks to take up a commanding position with splendid views. It was designed in 1927 by pioneering Johannesburg architects, Stucke and Harrison, for the timber merchant Samuel Schneier and his wife Taube who lived here for 32 years.
Lodirile Lower Primary School, Dobsonville
Dykeneuk, Kensington 
Dykeneuk was designed in 1904 by Baker, Masey and Sloper for John Brown. Its name is descriptive, Scots for a stone-walled corner. Faced with a small and very steep stand, Herbert Baker created a comfortable home by building upwards, with a third storey tucked under the gables. The gables are enriched with timber details and covered with hanging shingles, complementing the hammer-dressed quartzite walls and the imposing brick chimneys. Modest but beautiful stables were built on the street-edge.
Created
Tue, 03/16/2021 - 12:16
Disclaimer: Any views expressed by individuals and organisations are their own and do not in any way represent the views of The Heritage Portal.