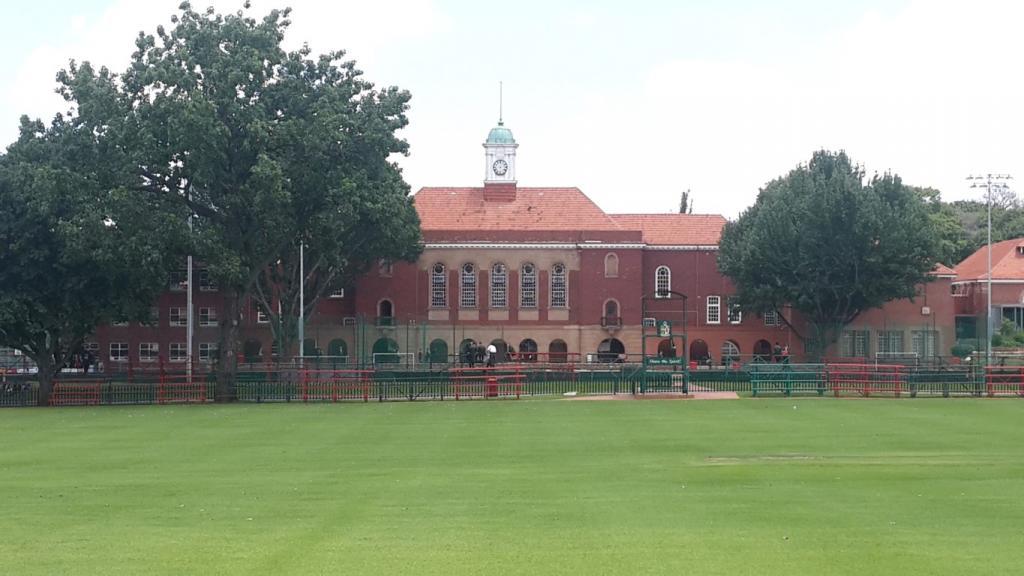 A new book called KES and Tell is about to appear. This is a celebratory large album marking the half century reunion of the boys who matriculated at King Edward VII School for Boys in Johannesburg.
This book is about one of the great all-boys schools of Johannesburg with fine traditions and named in colonial times after King Edward VII when it was established on the wide expanse of school acres on St Patrick's Road in Houghton. It was and still is a school of traditions and a robustness bred into the boys as they moved from the primary to the high school. The English translation of their Latin motto, Strenue, is "stoutly" and that simple word sums up an attitude and values that equipped each cohort of school leavers as they left to take on the world and make careers. It has a unique school culture. Schools such as this were described as Etons on the Veld (Peter Randall's phrase) and were created by the Milner government of the Transvaal after the Boer War to ensure that the sons of English immigrants received the best of an English public school education but within a state educational system. A fine academic curriculum, space for cultural activities and a great sporting culture made for male bonding guaranteed to last a lifetime.
Old photo of KES (SA Builder Magazine)
This is a large  volume of  memories and a nostalgic look back to being at school, surviving boarding school,  playing sports and making lifelong friends.  The volume was edited by a team of four - Tim Haynes, Derek Hewitt, Donald Macdonald and Michael Rakusen and with contributions from at least 70 boys now men remembering their time at the school as it was 50 years ago.
Derek comments "This is a book about our time at KES by the boys themselves and written for ourselves and our children and grandchildren. Early on we decided that this is our virtual reunion book." It is a dense heavy volume crammed with  photographs. It will no doubt bring tears and laughter as the matriculants of the 1970 year read their own stories and discover what happened to teachers and friends. As such, it may have limited appeal beyond the KES cohort.
Although specifically aimed at this very tightly knit old boys group, I think it adds to  Johannesburg history and I have decided to order a copy. Derek explains: "It is quite expensive to produce as a 550 page full colour book, we are doing a limited print run based on prior orders and unless there are significant orders after that, people will have to buy the digital copy through Amazon."
There is a short window of opportunity to order the book ahead of publication. It will not be available at retail bookstores. If KES old boys from other years and other Johannesburg history enthusiasts want to order the book they can do so here. They can also email kes1970reunion@gmail.com and request an invoice which will allow direct credit card payment. The price is R500, which includes shipping in South Africa.
Don't expect a full history but rather a riot of stories good and bad about KES.
Kathy Munro is an Honorary Associate Professor in the School of Architecture and Planning at the University of the Witwatersrand and chair of the Johannesburg Heritage Foundation.
Created
Mon, 11/02/2020 - 10:17
Disclaimer: Any views expressed by individuals and organisations are their own and do not in any way represent the views of The Heritage Portal.