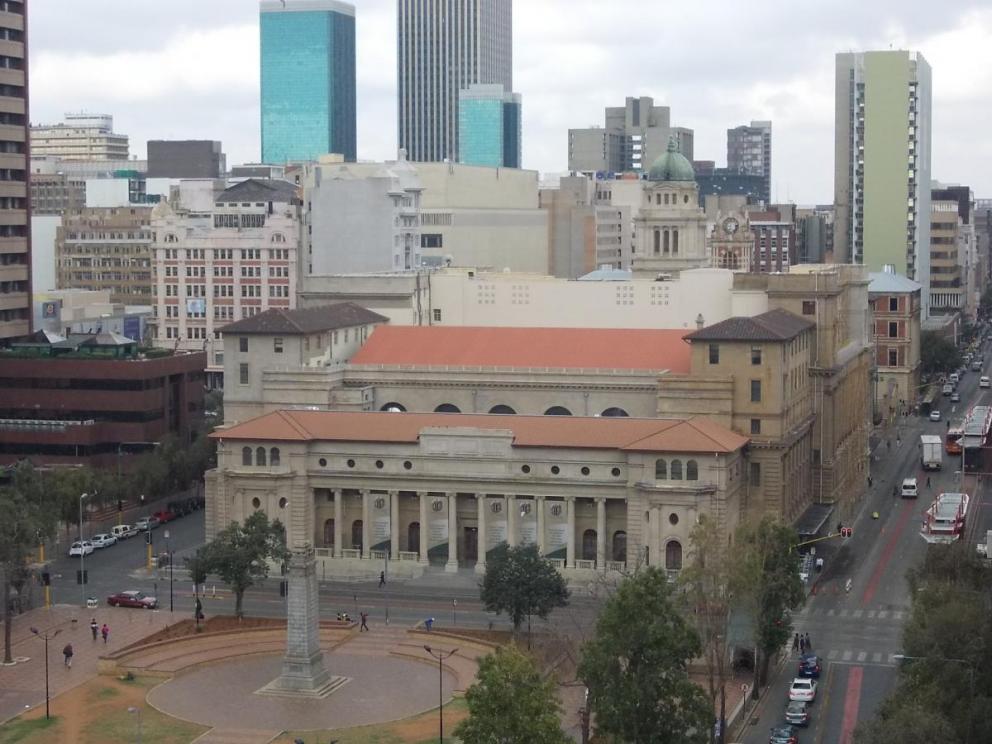 One of JoburgPlaces' signature tours, this experience shows you the best of the centre of Johannesburg. Experience awesome city views, fantastic coffee shops, the energetic Kerk Street and the historic buildings in the heart of the city.
This tour uncovers the exciting secrets of the centre of Johannesburg's inner-city and is a MUST DO experience for any Joburg visitor or local. The tour includes visits to the @Zwipi Underground Bar, the Top of Africa at the Carlton Centre, Urban Zulu (fashion store), Café Noir, the energetic Kerk Street shopping and street-market district, the historic core around the Rissik Street Post Office and the Mine Shaft Museum at Standard Bank as well as the Pop-Up Arcade and @City Central Foodhall & Events Venue. 
Typical tour schedule: 
9:30 Introduction at Thunder Walker, Somerset House, Gandhi Square
9:45 Café Noir & Urban Zulu
10:15 Carlton Centre (Top of Africa)
11:00 Kerk Street (market street and shopping district)
11:45 Historic Core (City Hall, Rissik Street Post Office, Barbican) 
12:15 Standard Bank's Ferreira's Mine Shaft (basement of building) 
12:30 City Central and JoburgPlaces pop-up bar/offices 
13:00 Tour ends at Gandhi Square 
See the city like you have never seen it before!
Tour guided by Charlie Moyo.
Book now by emailing gerald@joburgplaces.com or send a text/whatsapp message to 082 894 5216.
R330 per person. Guests need to pay R30 per person on the day to use the lift to the Top of Africa. Food and drinks also for guests' own accounts.
Created
Fri, 07/06/2018 - 13:31
Disclaimer: Any views expressed by individuals and organisations are their own and do not in any way represent the views of The Heritage Portal.