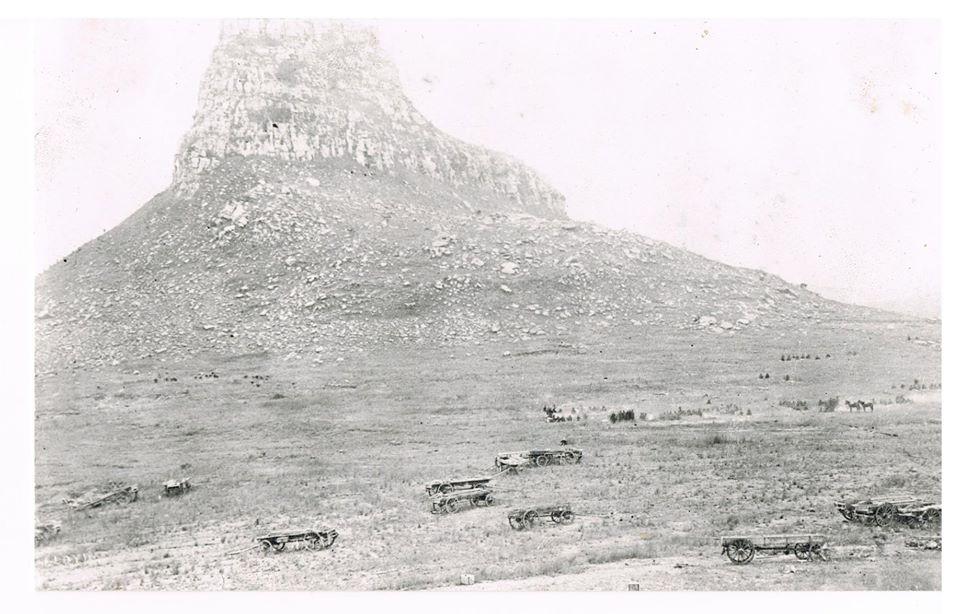 Isandlwana/Rorkes Drift commemorative tour happening 25-27 January 2019. See details below:
Friday 25 January
18:30 Meet at Endumeni/Isandlwana MOTH Shellhole in Dundee (corner Wilson and Beaconsfield St opposite Dutch reformed Church) Braai fires and cash bar will be available. Talks by Pat Rundgren and Pam McFadden on Isandlwana, people connected with the battle and view relics from the battlefield in the collection.
Saturday 26 January
8:15 for 8:30 Meet at Talana Museum for departure to Isandlwana. Bring folding chair, picnic and refreshments and lots of patience.
9:30 Meet at Isandlwana outside museum and curio shop. T
Toilet facilities available and coffee shop. 
Visit on site museum and St Vincent's church. 
Isandlwana battlefield. Talks will be flexible depending on timing of the re-enactment. Talks by Pat Rundgren, Pam McFadden and other guides: "Where was Durnford's last stand" "The man in the cave". Other talks – The Drummer Boys – myth or fact? All guides are welcome to offer facts, information or queries. 
Visits to Wardells' position, Durnford's donga, identify position of 1st 24th Regt camp from paining by William Whitelaw Lloyd, Zulu command post on top of Nyoni ridge. 
On route to Rorkes Drift stop at Batshee valley – story of Henry Harford and also Siyaho's Kraal. 
At Buffalo river crossing view positions of pont crossing, Fort Melville and Harford's drift. 
Late afternoon visit to Rorkes Drift hotel – "Location, Location, Location" Pub will be open. 
Talk by Charles Aikenhead on John Chard. Visit to Rorkes Drift battlefield. 
18:00 Return to Dundee.
Sunday 27th
9:00 meet at Talana Museum
"Walkie Talkie" tour by Pat Rundgren and Pam McFadden on sites and elements of the Battle of Talana.
Ryley's hill and site of British camp, Mpati mountain (Boer position) and magnificent view over Dundee valley towards Talana and Endumeni, British gun positions in town, Betania hospital, St James church and the story of Rev Bailey (His account "7 Months Under Boer Rule" available from Talana Museum book shop) and Dutch Reformed Church where Boer casualties were reburied in 1929.
11:30 return to Talana Museum. At leisure to view museum, support Miners Rest restaurant and leave for home.
Weekend tours are free but a donation to Talana Museum will be appreciated.
We recommend filling vehicles to minimise numbers – arrange with owner/driver to make contribution to petrol costs.
Email info@talana.co.za for more information.
Created
Sat, 01/12/2019 - 20:03
Disclaimer: Any views expressed by individuals and organisations are their own and do not in any way represent the views of The Heritage Portal.