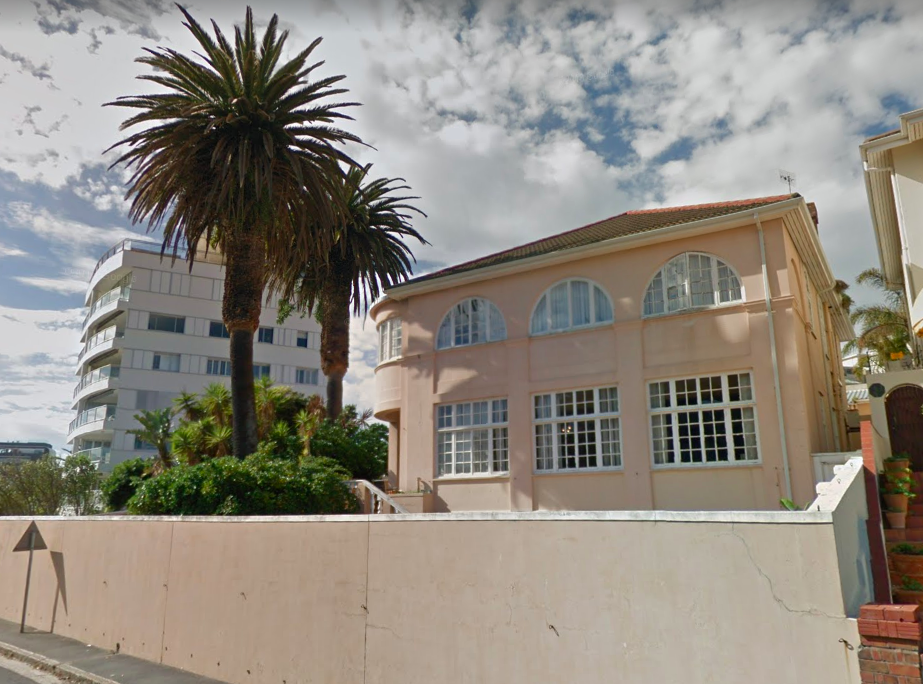 The house with the impeccable social history. It belonged to two pioneers who created iconic SA brands. 
This 1927 Bantry Bay house at 21 Victoria Rd was built for Giacomo Moni. He was a family member of the pioneering Italian family who gave SA two famous brands: Fatti's & Moni's and Monis Sherry. The Moni brothers Guiseppe, Giacomo, Pietro and Roberto came to SA in 1904 to assist their father who arrived in 1896. In 1930 the Moni's opened their first mill in Cape Town. The range of products included semolina, infant food, ice cream cones and their famous pastas.
Years later this same house belonged to Barney Rogut, the founder of Shoprite. In 1979 these eight family run Western Cape Shoprite stores were sold for R1 million. The humble beginnings of a national icon! 
The Simon van der Stell Foundation is of the opinion that this property should be preserved due to its association with two prominent SA families and because it forms part of a remaining group of early 20th century buildings and a lane, forming a charming streetscape.
The HWC Demolition Certificate that was issued in 2016 lapsed. Application has now been made for a new Demolition Certificate. We believe the recent heritage report to HWC fails to address both the social history aspect and the context.
Ian Pretorius - Simon van der Stel Foundation
Created
Wed, 05/12/2021 - 10:11
Disclaimer: Any views expressed by individuals and organisations are their own and do not in any way represent the views of The Heritage Portal.