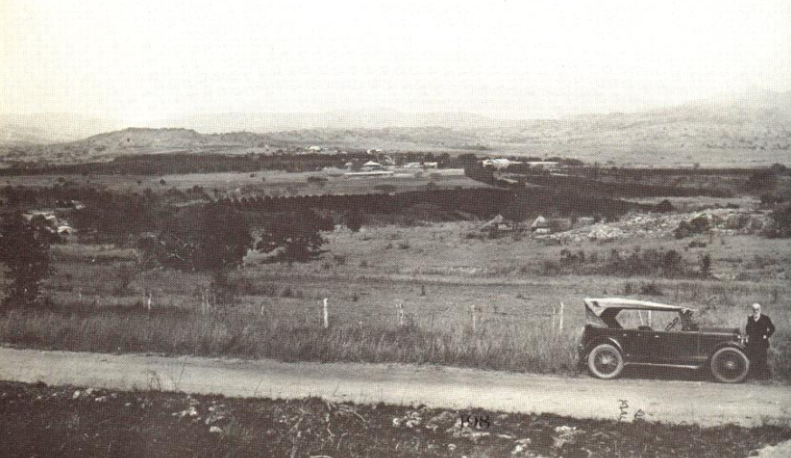 Meet at 08h00 on 14 September 2019 at Hall & Sons Training Centre (directions below). Check out the programme below:
08:00 Meet at Hall and Sons Training Centre (se directions below)
08:00 to 09:00 Welcome and talk on the history of Halls, by Rob Snaddon (± 60 minutes) 09:00 to 11:30 Tour of selected historical sites, ending at Heritage Park (± 2 1⁄2hours) 11:30 Heritage Park – walk through (± 30 minutes)
12:00 Tour of Torburnlea house, by Andrew Hall (± 45 minutes)
12:45 Depart for Fishing Club for picnic lunch
13:00 Lunch (± 1 hour)
Directions to the Training Centre:
Exit N4 at entrance to Mataffin Macadamia Village
At the small roundabout at the Macadamia Mataffin entrance go straight ahead
The Training Centre is the third building (thatched) on the right and is marked with a signpost. For more information, Contact Duncan Ballantyne at 082 329 7105.
Main image: Hugh Hall with his new model T Ford in 1933. In the background is Mataffin seen from the Sabie road. Photo: Courtesy H L Hall & Sons & Hans Bornman
Created
Wed, 09/11/2019 - 15:08
Disclaimer: Any views expressed by individuals and organisations are their own and do not in any way represent the views of The Heritage Portal.