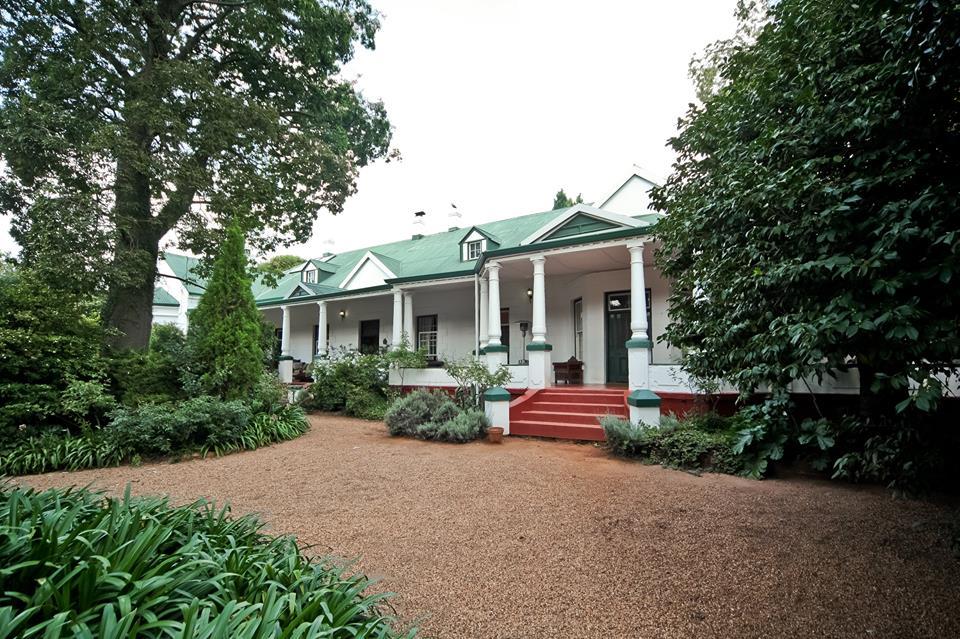 We are in the throes of moving to Cape Town and sadly we have to sell our farmhouse in Emmarentia, Jo'burg. This is one of the oldest houses in the city, it was built in 1886/7 by Louw Geldenhuys (after whose wife the suburb was named). If you are interested, please contact me on leonard@ets.co.za. Click here for more photographs.
[We are not sure about construction date. Please check sources with Leonard. Below is an excerpt from research conducted in the 1980s that we found in the archives of the Egoli Heritage Foundation - now stored at Wits Historical Papers]
Louw (Lourens) Geldenhuys was born in 1864 in the district of Heidelberg and died in Emmarentia in 1929. He is buried in the family graveyard. He served in both the first and second Boer Wars (1881 and 1899-1902, respectively). In 1895 he became a member of the Volksraad and after Union was subsequently elected to Parliament in 1910, again in 1915 and in 1920. He held his seat until his death.
In 1886 Louw's father sold the mineral rights of the farm Elandsfontein, where Germiston now stands, to Cecil Rhodes for £100 000. Louw and his brother Frans then bought adjoining portions of the farm Braamfontein. Louw named his portion Emmarentia after his wife. At the time of the purchase it was bare ground and was not properly developed until after the War of 1899-1902. It remained a farm until the establishment of Emmarentia Extension in 1945. Now only the original homestead and the family graveyard remain. The building of the present house was begun after the war and it has had frequent additions since it was first completed. The outer walls are two feet thick and the lofty ceilings are sixteen feet high. The palm trees in the garden were unique in their day.
 Inside the house is a slate carved with coats of arms by a prisoner of war at Green Point in Cape Town during the Anglo-Boer War and presented by a relative.
Created
Sun, 02/28/2016 - 19:22
Disclaimer: Any views expressed by individuals and organisations are their own and do not in any way represent the views of The Heritage Portal.