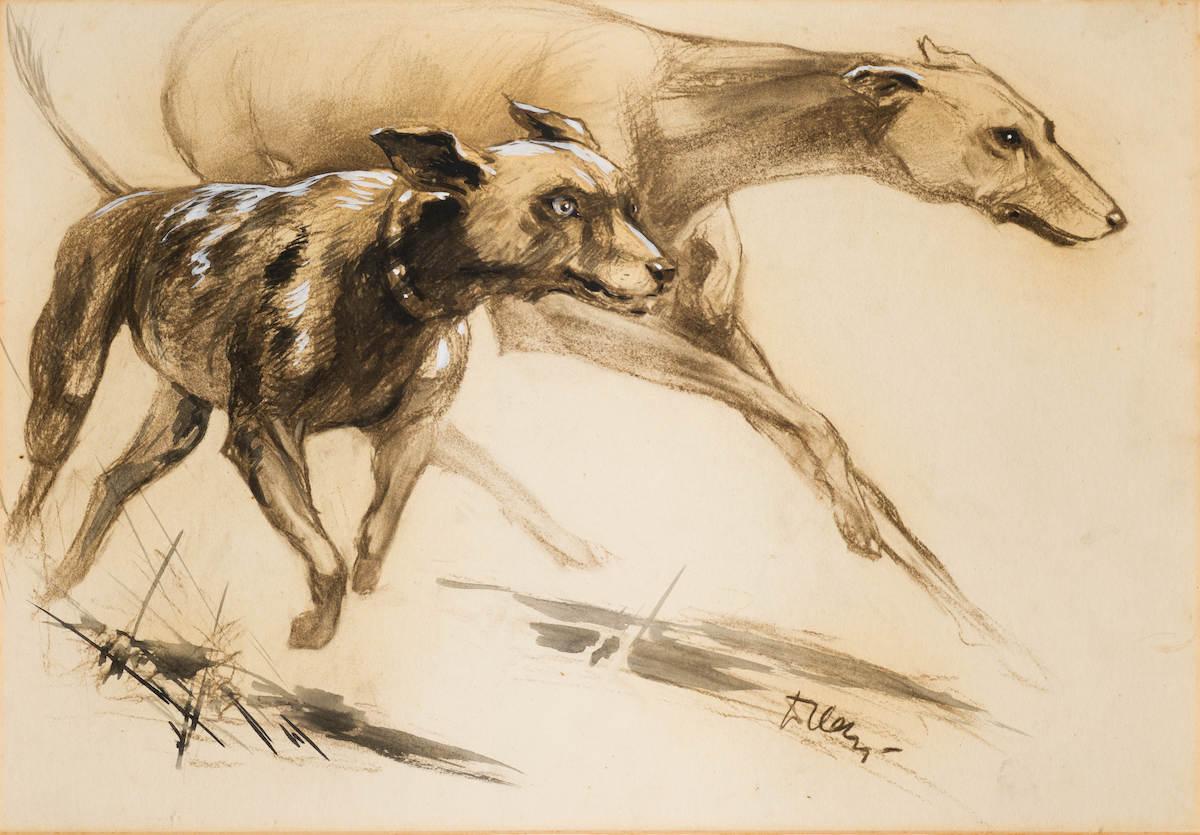 I work for an art auctioneer and I am doing research on illustrations the artist Dorothy Kay produced for The Outspan magazine. She did 2, 3 or 4 illustrations every week, from 1927 to 1945, in charcoal and white gouache. The original artworks were returned to her after publication and from time to time they appear on the secondary art market. Two of her illustrations are coming up on auction soon and I would like to identify the particular issues of The Outspan that they originally appeared in. I am trying to find an archive collection of the magazines but have drawn a blank so far. 
Would any readers know if such an archive exists and where it might be?
Hazel - hazel.cuthbertson@gmail.com
Main image: Dorothy Kay, illustration of two dogs for Outspan magazine: "Between the greyhound and Bandit there soon developed a deep affection; strengthened in the months that followed by a common love of the chase, by mighty trials of speed and by adventurous larcenies".
Outspan Magazine Cover 1944
Created
Mon, 09/10/2018 - 06:37
Disclaimer: Any views expressed by individuals and organisations are their own and do not in any way represent the views of The Heritage Portal.