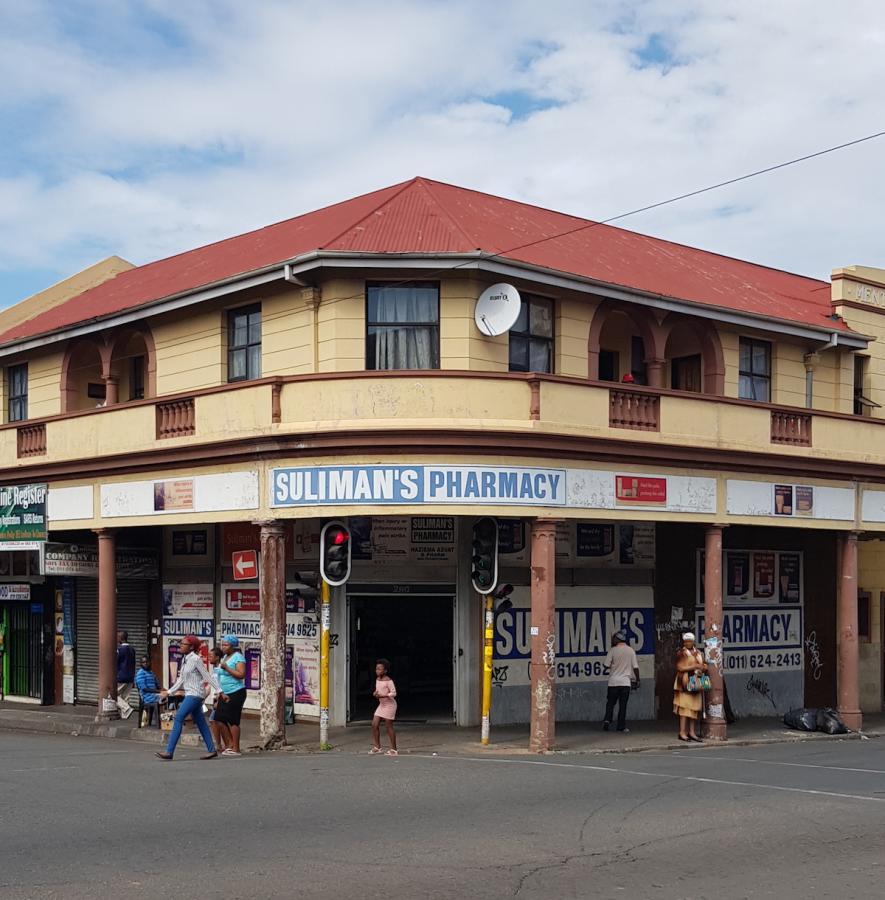 My name is Matthew McClure and I am a masters student at Wits, currently engaged in a research project as part of my masters coursework that focuses on an exhibition that occurred in the late 1970s at 280 Main Street in Jeppestown. 
There is little to no information on the exhibition, that was co-ordinated by well known South African artist David Koloane, Zulu Bidi and High Nolutshungu. The exact date of the exhibition is not even known, but I recently visited the location to see if I could pick up any clues there. Above and below are some of the images that I shot. 
Mentis Building (Matthew McClure)
The exhibition took place in what appears to be the Mentis Building, in the corner shop which is now Suliman's Pharmacy. I am hoping that perhaps the larger Heritage Portal community could assist me in finding out some more information on the building at that stage of its history? I have reached out to the property management company in the hope of accessing ownership records from the late 1970s but to no avail.
Matthew - mcclure92@gmail.com
Entrance to Suliman's Pharmacy (Matthew McClure)
Created
Sat, 03/23/2019 - 06:07
Disclaimer: Any views expressed by individuals and organisations are their own and do not in any way represent the views of The Heritage Portal.