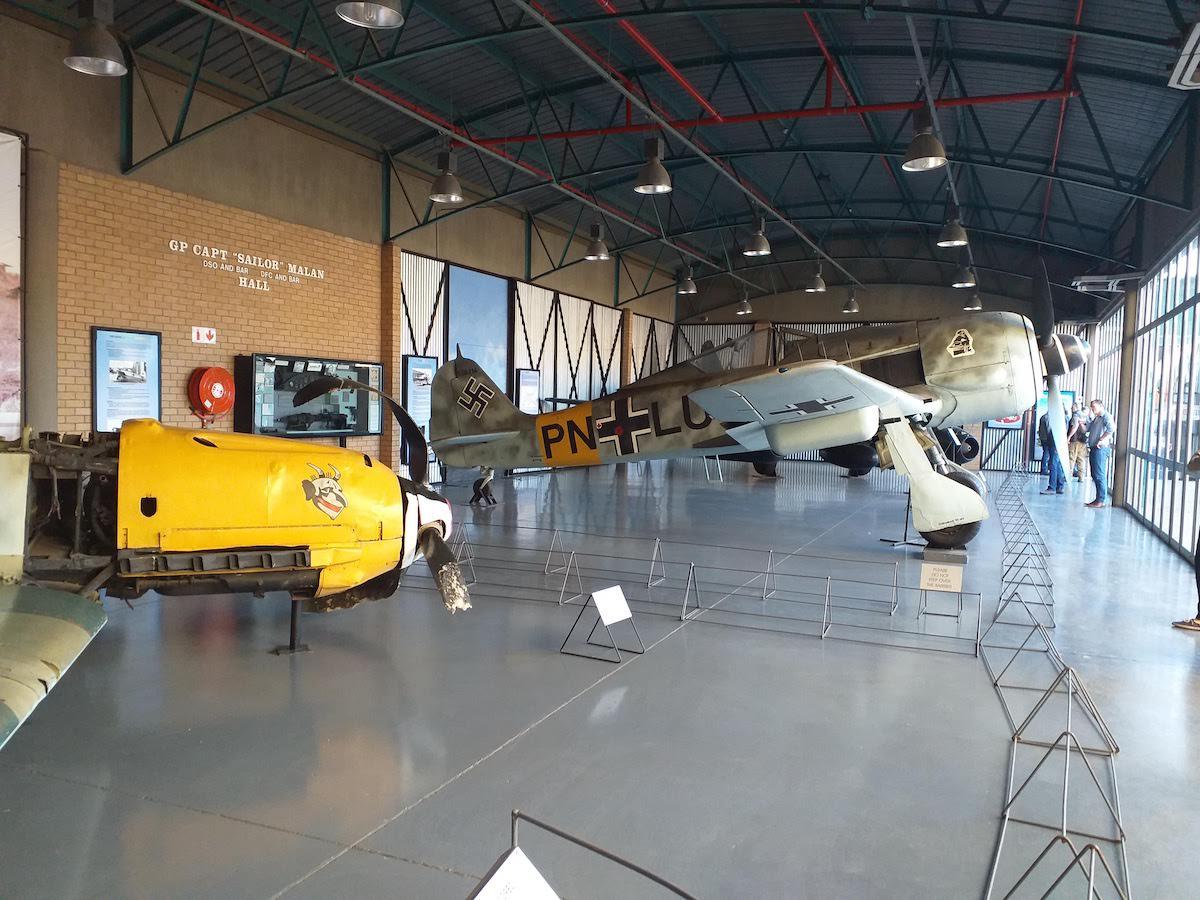 DITSONG: Museums of South Africa (DMSA) is a Schedule 3A public entity reporting to the Department of Arts and Culture. DMSA is seeking to appoint a suitably qualified individual on a permanent employment contract for this position based at the Ditsong National Museum of Military History in Johannesburg. Click here to view all the details.
QUALIFICATIONS AND EXPERIENCE REQUIREMENTS
Masters' degree qualification in the relevant field. PhD degree will be an added advantage. Minimum three years as a museum Curator.
CRITICAL SKILLS / COMPETENCIES NEEDED
Knowledge of museum operations; knowledge of research and research methodologies; analysis tools and techniques; collection management; problem solving; oral and written communication; budgeting; coaching and mentoring; attention to detail; team work; investigative nature; time management; self-motivation.
KEY PERFORMANCE AREAS inter alia, include:
Research: Conduct collections research; Conduct Public Programs Research; Conduct conservation research; Conduct specialised research; Ensure research findings are published; Share knowledge with communities of interest; Identify gaps in the collections; Review research proposals of external researchers.
Collection Management: Identify artefacts; Catalogue exhibition items; Conduct accessioning; Conduct de-accessioning; Identification and marking of artefacts; Facilitate artefact donations and loans; Conduct preventative conservation; Ensure security of collections; Conduct stock control.
Public Programmes: Develop education programme in collaboration with Curriculum Specialist; Develop public programme in collaboration with Public Programmes & Exhibition Specialist; Assist Education Officer answer technical questions during exhibition; Exhibit artefacts for Public Programmes; Participate in guided tours; Conduct public lectures; Liaise with media in relation to Public Program and Exhibition.
Performance Management: Contribution to achievement of targets on APP; Evaluate performance of direct reportees.
Practice Management: Manage visits of external researchers; Contribute to marketing; collateral development; Manage partnerships; Stakeholder database management; Budgeting and costing; Contribution to Operational Plan development; Coach and mentor direct reportees.
The application must include a covering letter, comprehensive curriculum vitae (three contactable references with e-mail, telephone or cellphone) and certified copies of qualifications. Submit application Hand delivered to: Ga-Mohle Building, 70 WF Nkomo Street Pretoria
Attention: Ms Nancy Monnakgotla Emailed: curatormilitary@ditsong.org.za
Closing date and time: 13 November 2020 16h00
Shortlisted candidates shall undergo competency assessments and personnel suitability check such as criminal record, credit record checks, citizenship, qualification verification and employment record check.
Application with foreign qualifications will not be considered without SAQA evaluation certificate.
This is an Employment Equity appointment.
Enquiries: Ms N Monnakgotla at 012 492 5744/ nancy@ditsong.org.za (this email is strictly for enquiries; application submitted to it will not be accepted)
DMSA reserves the right not to make an appointment. If you do not receive any response within a month of the closing date, please accept that your application has been unsuccessful. Regret correspondence will only be sent to interviewed candidates.
Created
Fri, 11/06/2020 - 11:52
Disclaimer: Any views expressed by individuals and organisations are their own and do not in any way represent the views of The Heritage Portal.