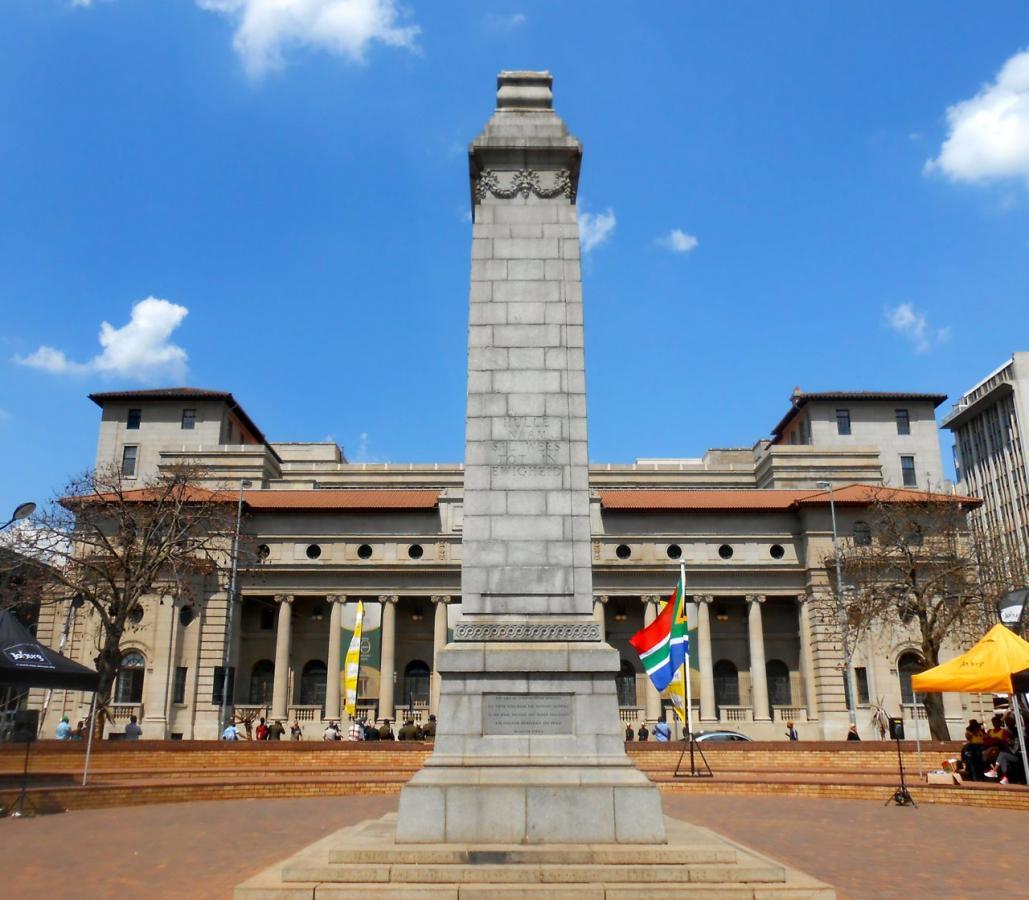 All eyes will be fixed on the Cenotaph war monument for the National Remembrance Sunday service to be held on Sunday, 11 November 2018, honouring military veterans who lost their lives in wars and conflicts. 
The Cenotaph has been cleaned and scrubbed following it  being defaced with graffiti tagging in mid-October, just weeks before the remembrance service held at the memorial in November each year.
Veterans' groups were shocked to see unsightly scribbles daubed with spray-paint and coloured crayons across three sides of the Cenotaph. Barely had the paint had time to dry, before letters were fired off to the City's Directorate of Arts, Culture and Heritage, calling for swift action to restore the dignity of the monument. Soon a specialist team was brought in by the City to painstakingly remove the graffiti and clean the stone-work.    
Lgr. Godfrey Giles of the South African Legion welcomed the quick response from the City for getting the graffiti removed.  "This shows the respect the City has for the Cenotaph, which belongs to all citizens of Johannesburg", said a relieved Giles.     
Each year, the Remembrance Sunday service has been held at the old war monument in Harrison Street, a tradition which has continued ever since the inception of the Cenotaph in 1926.  The monument is a replica of the Cenotaph in Whitehall, London, designed by Sir Edwin Lutyens.  The Cenotaph was first inaugurated as a memorial for soldiers who died in World War One, 1914-1918.  Inscriptions to those who died in World War Two were added in 1947.
In 2002, a further inscription was added, to make the monument inclusive of military heroes and victims of all battles and wars. 
                      
ENDS
Issued by the City of Joburg
For enquiries, kindly send to mediaqueries@joburg.org.za
Created
Fri, 11/02/2018 - 13:25
Disclaimer: Any views expressed by individuals and organisations are their own and do not in any way represent the views of The Heritage Portal.