Illegal Building Wrap on Mackay Mansions Johannesburg
Friday, August 25, 2017 - 08:18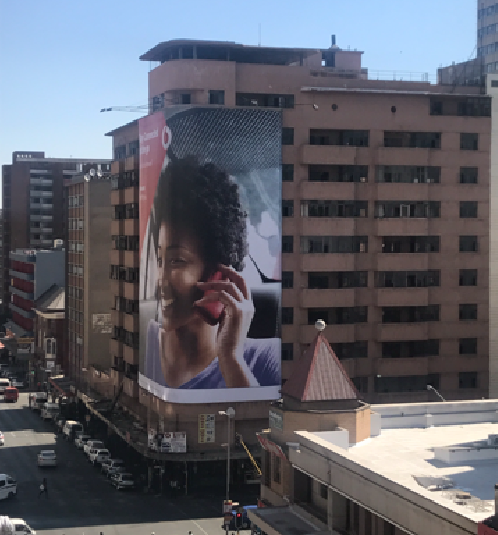 Local Champion:
Gauteng Institute for Architecture
Mackay Mansions (1935) is one of Johannesburg's Art Deco landmarks. It was designed by the firm Cowin, Powers & Ellis in association with Emley & Williamson and forms part of an important group of Art Deco buildings including Dorchester Mansions and Roehampton Court. Click here for more background.
No application has been made to PHRAG for the wrap. In additon to this illegal activity, the owner has allowed the building to deteriorate over the years and is guilty of demolition by neglect. Experts on the ground have highlighted that there is little financial incentive to renovate the building when the owner is able to derive significant income by using the building as a billboard.
The heritage community uges the authorities to act urgently. If no action is taken, this will continue a dangerous pattern of using heritage properties as advertising space rather than ensuring they are restored to become functioning parts of the city.
The Gauteng Institute for Architecture and Johannesburg Heritage Foundation will be escalating and tracking the matter.
Please use this thread to add updates and background.
Mackay Mansions without the wrap (The Heritage Portal)
Old photo of Mackay Mansions (via the Bruwer Survey)